Wii U
Super Smash Bros. for Wii U
Gamer Reviews
164579 Reviews
9.75
NA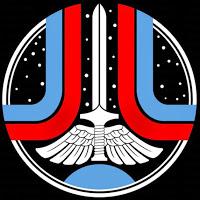 7.50
Fun, frenetic, and mostly disposable smashing action. This franchise is only worth the occasional revisit for me, but it's always fun for a few hours.
Aggregate Gamer Reviews
9.50
I feel that I've only scratched the surface of the game. With so much content, numerous game modes, beautiful graphics and the seemingly endless collectibles to find, this is a game that can be played for not just months, but years to come.
9.00
It's arguable whether this is the most polished version of Smash Bros., particularly compared to Melee. However, this is easily the most fun I've had with this series to date and one of the best games I've played this year.
9.20
In the end Super Smash Bros. is a great game. It is a game meant to be played by every one who has ever wanted to fight Mario versus Peach, and then some. But it is also more about the players who love just smashing the buttons to make their character do cool things, and that's alright too. If you want a fighting game that is easy to get into and even easier to enjoy Super Smash Bros. for Wii U is the only fighting game you need to have.