Wii U
Super Smash Bros. for Wii U
Gamer Reviews
164573 Reviews
9.75
NA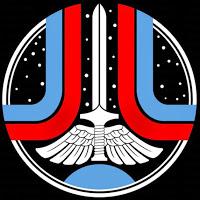 7.50
Fun, frenetic, and mostly disposable smashing action. This franchise is only worth the occasional revisit for me, but it's always fun for a few hours.
Aggregate Gamer Reviews
9.80
Nearly every aspect of Smash Wii U seems fine-tuned not only to appeal to the nostalgia of long-time Nintendo fans, but also to be accessible to new players. Once they're hooked, it draws them in deeper with a set of great modes and tempting rewards. There's just so much here, and I've rarely seen a game with so many enjoyable and replayable ideas in a single package.
9.50
Super Smash Bros. for Wii U is a beautifully polished, impeccably tight game. While I'd have liked more 3DS integration, and the much-touted Amiibo inclusion isn't anything to go crazy over, Nintendo presents an absolutely stellar fighting game that I'm finding very difficult to tear myself away from. It's packed with diverse content, can be tailored to suit anybody's needs, and most important of all – it's a ridiculous amount of bloody fun!
9.00
At the end of the day, it's Smash Bros. any way you look at it. It's not longer the floaty fighter that Brawl was and instead now sits at a comfortable mid-ground between Brawl and Melee. The roster is huge and diverse, with very few clone characters this time around. It's still one of Nintendo's most innovative and extremely fun party games to date, and anyone with a Wii U has surely been looking forward to its release. It's not perfect, but it certainly comes close.