Wii U
Super Mario 3D World
Gamer Reviews
142524 Reviews
9.76
NA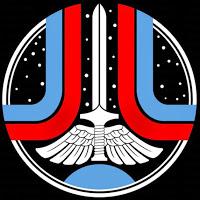 7.00
A cool and unique take on the Mario formula, especially valuable as a multiplayer experience. Not enough here to keep me outside the main story and levels, but easily approachable by younger or non-gamer friends.
9.40
Probably the best all-time Mario game for me. I just love the colorful and fun 3D graphics. And the game world is so fun and well made. And as the icing on the cake it has co-op play! This is the FUN that games should have more nowadays!
Aggregate Gamer Reviews
9.70
It is beautiful. It sounds amazing. Its controls are perfect. It love you with its pacing and variety, and it never wants you to get bored. The multiplayer takes all that and pushes 3D World into a category all of its own. It's not just some gimmick; it is a whole new way to experience Mario. It feels so integral that I can't imagine a future Mario that doesn't include co-op play.
10.0
Suffice it to say, World continues to make the case that it's possible to reinvent a classic over and over again. World might not be the same revelation that Super Mario 64 or Super Mario Galaxy were, but it doesn't look at traditions as a crutch, and instead uses what you know as a way to delight and entertain.