Gamer Reviews
181542 Reviews
9.75
NA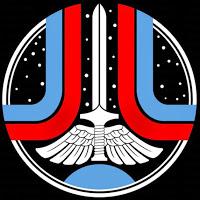 7.50
It's "Mario Kart." There's really not much else you need to know. If you're never played it, you should, though I can't speak to how this entry compares with others in the series (other than "Mario Kart 64"!). This game will keep you playing off and on, but probably won't be a go-to when friends aren't around.
Aggregate Gamer Reviews
9.25
Mario Kart 8 should certainly be added to the list of top-tier entries, and none of the previous titles can boast the rock-solid total package that this one offers. Say what you will about Nintendo sticking with the tried and true, but I have no problem with that as long as it stays this fun.
9.00
A combination of fun, fairness, beauty and joy, Mario Kart 8 is absolutely brilliant. A botched battle mode and some missing online features stop it short of perfection, but it's hard to imagine any Mario Kart game looking, playing, or sounding better. If you needed a reason to own a Wii U, look no further.
8.00
Throw in Mario Kart TV - allowing you to access other player's replays and upload your own to YouTube - and the returning online functionality (which is passable, if not a little outdated), and there's simply no reason not to own Mario Kart 8 if you own a Wii U.