Gamer Reviews
15511 Reviews
9.66
NA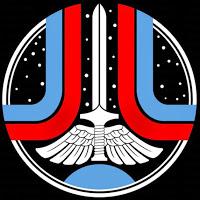 7.50
Bonkers and frenetic action. It's stylish and smooth and very shallow. There's nothing here that kept me playing after I crushed the "story" (such as it is). Worth playing, but hardly worth the essential reputation.
Aggregate Gamer Reviews
8.70
Bayonetta 2 is surprising. Some of that is because it is an M-rated Wii U exclusive. It's also because it is a good game in a genre that doesn't seem long for this world. With everything moving open-world and online, Platinum is still sticking to it's area of expertise. And it's working.
8.00
More of the same is absolutely fine, as Bayonetta delivers her trademark action in true style. This sequel takes too long to get going and can feel harshly unfair, but when it's at its peak, the action is breathtaking.
9.80
As if that weren't enough, the game comes with an enhanced version of the original Bayonetta. Rarely are we so rewarded for a purchase. If only this were the norm instead of the exception. From its peerless combat to its outlandishly entertaining world, Bayonetta 2 is a triumph. Platinum Games has created a classic so thoroughly excellent that it can't be ignored. Action games don't get better than this.