PS Vita
Sly Cooper: Thieves in Time
Gamer Reviews
4682 Reviews
9.30
NA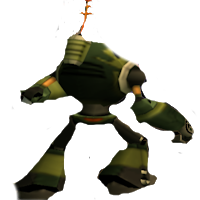 9.50
Great game story,gameplay and collectibles are great I have only problem collecting last Sly Mask which is in arcade machine in end of level and I can't get there so I can't get trophy which is Collect every Sly Mask and platinium
Aggregate Gamer Reviews
8.00
The entire adventure is breezy, innocent fun that will prove nostalgic for fans of tight late nineties/early aughts platforming. Large worlds, multiple playable characters and an abundance of mini games and collectibles add up to a worthy entry in the genre, but considering its low price point and near-seamless Cross-Buy functionality, it's a must-own for anybody who owns both consoles and has the good taste to once again enjoy a delightful, pulpy romp with the world's most endearing raccoon.
8.00
What's perhaps most striking about playing a Sly Cooper game late in the PS3 generation is how it proves that the brand itself is still relevant, as is the mascot-based 3D platformer. While similar PlayStation series like Jak & Daxter and Ratchet & Clank have either disappeared entirely or gone in new and strange directions respectively, the fourth Sly Cooper game is true to itself. The decision to remain true to what made Sly great in the first place is daring in an age where the 3D platformer can come off as a dinosaur.
7.70
At the end of the day I found myself pleasantly surprised with Sly Cooper: Thieves in Time on the PS Vita. With colourful visuals, a neat little story, and some great voice acting, the game is only hampered by its simplicity, a few minor camera issues, and some long load times. Sure, it doesn't bring anything radically new to the genre, but it is a good game nonetheless.