Gamer Reviews
14738 Reviews
9.53
9.14

9.90
The Best (with capital Best) JRPG on PSVita, the only reason i bought my PSVita is because of Persona 4 Golden, every aspect of Persona game is just perfect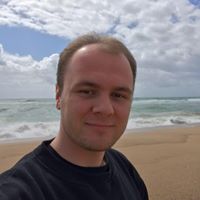 9.50
This game is one of the reasons I bought a PS VIta. It was worth it! And even though they have discontinued the vita I still recommend that you buy one just so you too can experience what this awesome game has to offer. Everything from the gameplay mechanics to the characters and the story was so amazing that I have too say that this vita game will always be considered to be one of the best playstation games ever made.

9.70
The only reason why you would buy a vita, please make a port for ps or switch at least
9.50
Persona 4 Golden is a triumph on PlayStation Vita. Hundreds of hours of portable goodness is carried by console-quality presentation, a gripping narrative, and compelling gameplay. It's fair to say that the themes and style of Persona 4 are somewhat niche, but any Vita owner who passes on this masterpiece will be doing themselves a tragic disservice. It might not break new ground in the genre, and it might not push one million systems, but everything that glitters is in Golden.
10.0
It is an attractive, aural treat with a world and characters that ooze personality, a combat system that manages to be challenging in a rewarding manner, and a compelling storyline that ties everything together. Every time I put it down, I almost immediately wanted to pick it up again and play some more.This is a massive game, even on the first playthrough, and it warrants multiples since there are so many different social links to explore, side-quests to do, and even multiple endings to see.
9.80
Persona 4: Golden is a beautiful and content-rich bundle of joy for Vita owners looking to dust off their woefully undersupported handhelds. The subtle incorporation of new characters, scenarios, and even online connectivity takes full advantage of the new hardware without compromising content or story quality.