Gamer Reviews
15454 Reviews
9.51
NA
I would've given this a 9.5 a decade ago, but sadly it's just a 9. The dungeons are too tedious. Persona 5 Royal has eclipsed this game in nearly every way except for one thing: the charm of its characters. And that is exactly why you should play this.
If you want a higher resolution and Japanese voices, hit up the Steam port. If you're like me and you love to hunt for trophies on PSN, get this one. There is no difference otherwise.
Enjoy being a high schooler traveling thru parallel dimensions solving a murder mystery, crawling through dungeons, mastering the difficult-but-addicting combat system, and experiencing one of the most engrossing anime-style visual novels in history. Just be warned that several components of the game are very outdated compared to the sequel.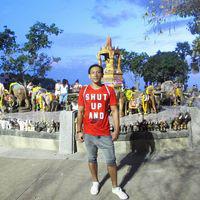 8.50
This is my first Persona game. Didn't know what to expect when I purchased this. I assumed it'd be similar to Final Fantasy. In a way, the turn based combat is pretty similar but I was pleasantly surprised with the unique gameplay that this series is known for. They were pretty new to me at that time but it was easy to get into and actually really fun. I really enjoyed the social aspect of the RPG and how it related to the personas which were basically your powers in combat. It has one of the more memorable characters in video games and the usual weird anime storylines is present as usual.

9.90
The Best (with capital Best) JRPG on PSVita, the only reason i bought my PSVita is because of Persona 4 Golden, every aspect of Persona game is just perfect
9.40
This lengthy, unique, and upbeat JRPG is absolutely worth the many dozens of hours your inevitably sink into it, making it an essential addition to the Vita's repertoire.
9.80
Persona 4: Golden is a beautiful and content-rich bundle of joy for Vita owners looking to dust off their woefully undersupported handhelds. The subtle incorporation of new characters, scenarios, and even online connectivity takes full advantage of the new hardware without compromising content or story quality.
10.0
For gamers curious about the franchise and looking for a way in, Persona 4 Golden is easily the best place to start, as it's the best looking and playing Persona game yet. And if you don't have a Vita yet, this is probably the best reason yet to get one.