PS Vita
Killzone: Mercenary
Trailer, Gameplay, & Screenshots
Buy now
About this game
Summary
Killzone: Mercenary is a first-person shooter in the Killzone series, powered by the stunning Killzone engine. Developed specifically for the PlayStation Vita platform, Mercenary enhances the familiar twin-stick FPS control scheme with touch pad functionality for interesting new gameplay possibilities.
Gamer Reviews
8802 Reviews
9.36
9.00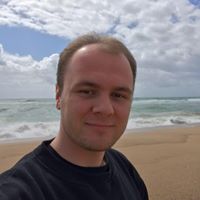 8.00
Killzone Mercenary is a great first person shooter for the Vita. It's single player campaign is great despite that the story is somewhat weak compared to the others games but if you are interested in buying a vita than don't hesitate to but this game.
Aggregate Gamer Reviews
9.00
Killzone: Mercenary is a gritty, intense experience that is welcome--if not desperately needed--on the Vita. From start to finish, its intensity draws you in and doesn't let go. While there's little in the way of innovation, that's not the point. Mercenary is unapologetically big and bold, and is exactly the kind of game you'd hope it would be.
9.60
If you're looking for a first-person shooter on a handheld, this is the one to get - hands down. Delivering near console quality graphics with a slightly "Vita" take on controls, this one stands far above the rest as the new king of portable shooters.
7.00
It's not remarkable among shooters in general, but as a handheld shooter, it raises the bar considerably and demonstrates that there's no reason a handheld platform like the Vita can't give us shooters that measure up to those on consoles. It simultaneously leaves you impressed with its terrific visuals and traditionally satisfying gameplay, and disappointed that it doesn't try to carve out more of an identity for itself.