PS Vita
God of War: Collection
Gamer Reviews
1877 Reviews
8.79
NA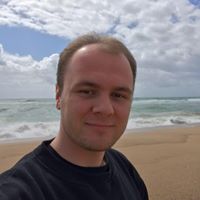 8.10
I got this when I bought the ps3 collection on playstation store and it works very well on the vita. Its like having a chance to play a ps2 wherever you want with a TV.
If you are a fan of portable gaming than don't hesitate to get this remaster.
Aggregate Gamer Reviews
7.00
If you've never played the first two titles in Sony Santa Monica's seminal series before, then you're probably better off sampling them on the PS3 first – but if, for whatever reason, you need to take Kratos on the go, then this Vita version represents a more than adequate gift from the Gods.
8.60
God of War Collection is a bundle of two of the most epic games every created. God of War is a fantastic game that sets the series in the right direction, and then God of War II takes everything to a new level and does it better. The collection on the Vita is a true masterpiece, but a few technical issues with the port keep it from its true potential. Despite the few issues I experienced, God of War Collection is a must play.
6.30
Both God of War 1 and 2 are incredible games that deserve the best possible treatment. Unfortunately, the Vita version of God of War Collection just doesn't do the series justice. If you're a GoW fan and want to take Kratos on the go, you might want to dust off your PSP and revisit Ready At Dawn's excellent Chains of Olympus and Ghost of Sparta.