PS Vita
DanganRonpa: Trigger Happy Havoc
Gamer Reviews
2682 Reviews
9.21
NA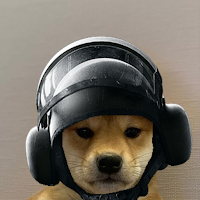 8.30
It runs great on vita and the visual is overall clear on vita screen. Appealing story telling and unsurprisingly good puzzles ( case solving i meant ).
Aggregate Gamer Reviews
7.50
Solving a homicide can be a lot of fun when it's alongside an idiot clairvoyant, Lolita gambler, and psychotic robo-teddy bear ("Puhuhuhuhuhuhuhu!"). Countering contradictions with metaphorical lead is an amusing attempt to giving a courtroom a more action-packed edge, and it's a strong enough mechanic to survive some frivolously tacked-on gameplay extensions and hazy road bumps in the translation.
8.00
Danganronpa is absolutely worth buying, but only if you're a gamer who doesn't mind reading 30 hours worth of dialogue, because this is a visual novel at its most basic level. Sure, it has actual gameplay elements during the trial sections, and these mechanics are implemented extremely well, but even still, the ratio of reading-to-gameplay is easily three-to-one.
8.00
Danganronpa is an excellent adventure with a story that celebrates the human spirit, even during the darkest times, and that optimistic viewpoint made me smile even when everything seemed to be going wrong.