Switch
Yu-Gi-Oh! Legacy of the Duelist: Link Evolution!
Gamer Reviews
1589 Reviews
9.22
NA

7.40
went up .4 for me just because it's the only yugioh game on switch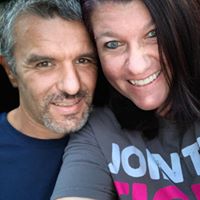 9.20
Does a great job carrying on the torch from the previous installment. Has its flaws, but overall it'sa great way to pass a few hundred hours.
Aggregate Gamer Reviews
8.00
Collecting the cards from any TCG series is fantastic and rewarding, but realistically not everyone can afford to participate in such a hobby. Yu-Gi-Oh! Legacy of the Duelist: Link Evolution gives players a way to access over 9000 cards by simply playing and earning them as they go along. No micro-transactions or DLC keep them locked behind a wall; it's all wrapped up in one package.
This game isn't exactly a bad idea, as it will remind of what made the franchise so popular in the early 2000's. But be aware that you will probably not enjoy the dozens of convoluted additions to the card game's rules introduced over the years. Furthermore, if you decide to buy this game, make sure to purchase it from the Japanese eShop. It's cheaper than the American version and it's also in English.
8.00
Yu-Gi-Oh! Legacy of the Duelist: Link Evolution covers all of the card updates and additions from the past 2 decades giving us over 9,000 cards to build our dream decks with. With some of our most loved monsters, spell or trap cards from the earliest (and most beloved, in my opinion) the first season of Yu-Gi-Oh! To some of the most recent expansion, Vrains. There's a lot of customization to be had with your decks not to mention the thrill of playing online or in Sealed and Draft modes, this is definitely a title that any fan of TCGs or Yu-Gi-Oh will really enjoy.