Switch
Ys VIII: Lacrimosa of DANA
9.70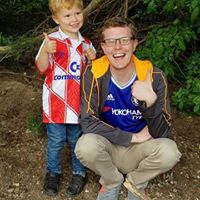 9.70
Amazing action RPG. Good story great combat and loads to do and explore
Aggregate Gamer Reviews
9.00
With fun, fast-paced combat, likable characters, and an enjoyable story that takes full advantage of its beautiful shipwrecked setting, Ys VIII: Lacrimosa of Dana is a top-shelf action RPG. Exploring the Isle of Seiren is as rewarding as mastering the character-swapping, hack-and-slash battle system, and both fit into an addictive feedback loop of adventuring that keeps everything moving at a quick clip.
8.00
YS VIII: Lacrimosa of Dana was certainly a great playing experience. There is a lot to explore and many characters to get to know. It certainly stands out from the ever-growing crowd of RPGs on the Switch. Those looking for a long but delightful RPG experience should definitely give YS VIII: Lacrimosa of Dana a try; it won't leave you disappointed.
9.00
Ys VIII is a marvelous game that truly deserves more attention. With my limited exposure to the series I am impressed each time I dive in. Those looking for a classic JRPG that hits all the right notes, you will be hard-pressed to find a better experience, especially on the Switch. I am glad this series is getting more exposure, and would love to see it eventually make its way onto every platform. Don't be afraid of the number, this is a great game to dive head first into.