Switch
Xenoblade Chronicles: Definitive Edition
Trailer, Gameplay, & Screenshots
About this game
Summary
MONOLITHSOFT's epic Xenoblade Chronicles game, which originally launched in 2012 on the Wii system, is destined to be reborn on Nintendo Switch as Xenoblade Chronicles: Definitive Edition. The game, which chronicles the adventures of Shulk and Fiora, is scheduled to launch for Nintendo Switch in 2020.
Gamer Reviews
1351 Reviews
9.30
NA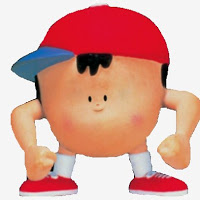 10.00
My all-time favourite. Everything about this game is incredible to me; the writing, the characters, the world, the combat, the exploration. An overall incredible JRPG.
Aggregate Gamer Reviews
9.00
Xenoblade Chronicles: Definitive Edition accomplishes what it sets out to do with outstanding success. Taking one of the most thrilling JRPGs of the final years of the Wii and giving it just the right amount of spit and polish for a new generation to enjoy. Some of the elements haven't aged as well as others, but in terms of sheer artistic passion and creativity, there isn't anything quite like it anywhere else. If you missed out on this gem before, now is the time to dive in.
9.00
While Xenoblade Chronicles: Definitive Edition doesn't entirely look like a new game, with remnants of Wii design clear to see, everything else about it stands shoulder-to-shoulder with modern JRPGs. Xenoblade Chronicles: Definitive Edition has an explosive story, mesmerizing worlds, dramatic cutscenes, and a lot of heart. If you're a JRPG fan and you haven't played Xenoblade Chronicles yet, you owe it to yourself to give this game a try.
9.30
Xenoblade Chronicles: Definitive Edition is a must buy for all fans of RPGs, regardless of your history with the series. It is the perfect example of a remaster done right: it retains everything that is excellent about the original, but updates and smooths things in almost every important way. It's an amazing time to be a fan of the series, and I can't wait to see what Takahashi comes up with next. Oh, and can we get that Xenoblade Chronicles X port now? Please?