Switch
Xenoblade Chronicles 2
Gamer Reviews
3592 Reviews
8.64
NA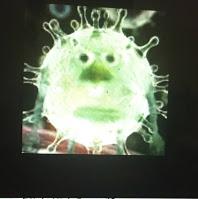 10.00
Average score of 8.48? Seriously? The fact that Pokémon Sword and Shield got a higher score than this game is just downright insulting. The setting is beautiful, the characters are awesome, the story is compelling, and the gameplay is amazing.

10.00
9.90
i never burst in tears so much with playing game before, this game nailed it. i really hope they also feature the next game with rex and pyra,mythra especially when rex already an adult (lol)
9.50
Xenoblade Chronicles 2 is one of those RPGs that I didn't want to end. Luckily, there is enough post-game content to satisfy players looking to sink hundreds of hours into more adventures with Rex and the party.
8.00
Xenoblade 2 frustrates me because it is a great game that should have been an amazing one. I have some hope that as time goes on the developers will make changes that improve it for the better, but until then it's only an RPG that I can recommend to those that are willing to give it the time and pace that it demands. It's a disappointing follow-up to one of the best JRPGs of all time, but taken as its own beast Xenoblade 2 is a tale worth experiencing.
9.00
Xenoblade Chronicles 2 is a game that holds nothing back in everything it does. Its world is vast and beautiful, its story complex and layered, its combat intricate and addictive. It is a game that is wildly ambitious in more ways than one, and it is never afraid to work toward those lofty ambitious. Even though 2017 has been saturated by countless unforgettable milestone release, Xenoblade Chronicles 2 still manages to stand out as one of the best games of the year.