Switch - DLC
Xenoblade Chronicles 2: Torna ~ The Golden Country
Trailer, Gameplay, & Screenshots
About this game
Developer: Monolith Soft, Inc.
Summary
Guide a group of legendary warriors on a journey through the tragic history that doomed a kingdom and drove a hero down a dark path 500 years before the events of the Xenoblade Chronicles 2 game. Defend yourself from Malos and his forces using all the fury of this refined battle system, allowing you to fight as both the artificial lifeforms known as Blades and their masters, the Drivers.
NA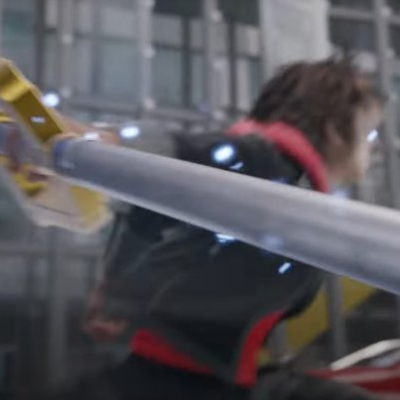 8.50
En pocas palabras: Lo que debería de haber sido Xenoblade Chronicles 2.
Tiene una historia que pese a notarse que está resumida, el storytelling es sobresaliente y los eventos del juego calzan perfectamente con su ambientación.
Tanto los diseños de los nuevos personajes como la personalidad de estos no tienen nada que ver con el juego base, estos son perfectos.
La banda sonora también supera al juego base en todos los sentidos, dándole a los temas de exploración un toque de jazz que te relaja mientras haces las numerosas misiones secundarias y buscas los infinitos coleccionables. Además, los temas de los combates importantes me parecen insuperables, Mitsuda ha hecho un trabajo impecable.
El sistema de combate también mejora, tiene unos simples retoques respecto al juego principal que hacen que sea mucho más dinámico y entretenido, apenas se me ha hecho repetitivo en las 30h de juego que he tenido.
Sin más, termino muy contento con esta expansión, ojalá el juego base hubiese tenido una mínima parte de la calidad y seriedad que nos ofrecen aquí.
Aggregate Gamer Reviews
9.00
Nintendo Switch is no stranger to DLC and add-on content, but few expansions are as vast in their size and content as Xenoblade Chronicles 2: Torna - The Golden Country. Whether you're a season pass holder looking to revisit a series you love from a new perspective, or you're fresh to the franchise and want a standalone adventure, this hefty slice of JRPG action will grab you right from the moment you start switching between Blade and Driver.
8.00
While many of its gameplay systems remain the same, Monolith Soft did a tremendous job tweaking battles to make them a bit faster-paced and more digestible all at once. Even though the expansion has its share of problems, like gating progress with forced sidequest thresholds, I still found it a lot of fun and people who loved the world of Xenoblade Chronicles 2 will have an absolute blast with this new perspective of the stories they've heard before.
7.00
Cool story moments and combat improvements offset some of The Golden Country's frustrations, but not enough to entirely redeem the experience. It is missing some of the best parts of the base game (like the thrill of collecting unique allies and completing quests tailored to them), but retains many stumbling blocks that impeded the fun before.