NA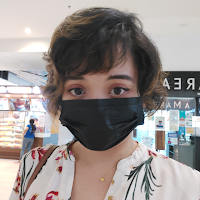 9.50
As someone who was just thrown into the fray of Warframe, I was so intrigued with the lore and the amount of content available I forgot it was a free game. Admittedly, since my play style involves just going in guns blazing, I found it enjoyable just tearing down enemies and laying waste wherever I go. Although not all missions would encourage you to do so, which can get a bit frustrating. And the controls need some getting used to with all the variety of movement you can do with your space ninjas.
After rinsing and repeating for a while, some of the missions have this tendency to feel monotonous - in the sense that how you go about some things may feel redundant: you get dropped off, work on the mission, head back to extraction. Then repeat.
Customization in the game allows you to freely craft, design, and mod almost anything and everything - from your character, to your weapons/equipment, to your stats, and even your ship. With this in mind, you may find yourself spending an hour or so just tinkering and upgrading your stuff. This would also entail a lot of hunting down for artifacts and other loots though (just a lil' warning to those of you out there who aren't a fan). Although to counter this, you may easily find people in Coop mode willing to help you (surprising me as a new player as there were a lot of those asking if I needed assistance with anything).
So, if you're the type to enjoy grinding, mowing down hordes of enemies, parkouring through terrains, customizing or crafting and not paying so much mind in some repetitive aspects, this hack & slash, third-person, looter-shooter, sci-fi open-world game is definitely something worth checking out.
Overall: 9.5/10
Visuals: 10/10
Sound: 9/10
Storyline: 10/10
Gameplay: 9/10
Aggregate Gamer Reviews
8.50
Warframe is definitely one of the best free to play games available right now, and a fantastic shooter in its own right. It's fun and frantic, with loads of content to sink your teeth into for hours. Whether by yourself, with friends or with random people found through matchmaking, this is a great game, well worth your time. And it's now available on the go, too.
8.60
Warframe isn't an easily approachable game, but it's one that's worth getting comfortable with. It's a game that never stops growing from a developer who is passionate about working with its community. It also just feels amazing to play, with a satisfying kill-collect-craft loop that's supported by a mountain of player choice and some wonderfully responsive movement mechanics.
9.00
Fortnite won't be the only free-to-play game hogging your time on the Nintendo Switch. Panic Button's port of Warframe sings, despite the obvious technical limitations that Nintendo consoles typically suffer from. If you're hungry for a space-marine stealth shooter that you can play with pals, Warframe is your best (and perhaps only) bet on the Nintendo eShop.