Switch
Urban Trial Playground
Trailer, Gameplay, & Screenshots
Buy now
Nintendo
About this game
Summary
Backflip from the rooftops, over palm trees and sand dunes in 'Urban Trial Playground' and become the ultimate stunt racer! This new installment of the stunt bike racing series is moving the action from city streets, straight to the sunny and colorful beaches of California, mixing in even crazier tricks, flips and combos than ever before. It's a game of speed, balance and style! Independent front and rear brake controls allow players to pull off stoppies and front flips as well as sliding into huge skid burns on the track! With a vibrant, sun-soaked background and chilled out atmosphere setting the scene for some truly breathtaking stunts, get ready to flip, trick and roll over palm trees and golden sands dunes
8.60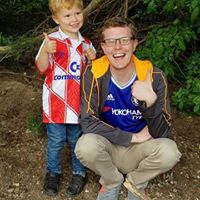 8.60
Surprisingly really enjoyed it. Prefer it to Trials as more simplistic and realistic. Needed more bikes and tracks but good fun
Aggregate Gamer Reviews
7.00
For fans of the Trials series looking for a similar experience on Nintendo Switch, Urban Trial Playground comes highly recommended. It may not feel like quite as skillful a game to play, but it's still challenging and entertaining nonetheless. It also packs quite a lot of content for its budget price.
While I found the scored-based levels that relied on tricks to be more fun than the racing sections, gameplay is just not deep enough to be engaging for more than a short period of time. Couple that with the somewhat frequent software crashes and it's easy to see how this ends up becoming a forgettable experience.
7.00
The visuals are fine but feel a bit muddy – probably to ensure the game runs smoothly. The game does have an online leaderboard, which is a nice touch. Considering there aren't any other games on the Switch quite like this, that alone might make it worth the purchase. But if you're an avid fan of the genre and you've played these types of games on other consoles – Urban Trial Playground might feel like a step backward.