Switch
Urban Trial Playground
NA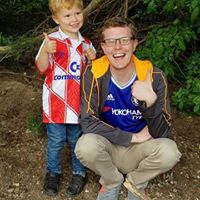 8.60
Surprisingly really enjoyed it. Prefer it to Trials as more simplistic and realistic. Needed more bikes and tracks but good fun
Aggregate Gamer Reviews
While I found the scored-based levels that relied on tricks to be more fun than the racing sections, gameplay is just not deep enough to be engaging for more than a short period of time. Couple that with the somewhat frequent software crashes and it's easy to see how this ends up becoming a forgettable experience.
4.00
If the devs patch the game to fix the crashing and tighten up the physics, I'd be willing to give the game another look. But as it is now, I'm going to have to give it a just-below average score. If this game goes on sale for around $5, then I'd say to give it a try if physics-based biking games are your thing. Otherwise, stick to one of the many other more polished and full-featured bike stunt games out there.
8.00
Urban Trial Playground may not reinvent the stunt bike wheel, but it does provide an extremely fluid and inviting arcade experience for Switch owners. Tactile controls and pacy, highly replayable levels make this an accomplished cut-price racer package.