NA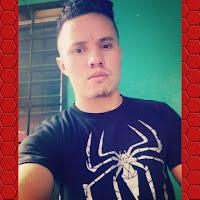 9.50
Es uno de los mejores juegos con vista desde arriba que he jugado. Adictivo y divertido
Aggregate Gamer Reviews
9.00
UnderMine is a ridiculously easy game to recommend. If you are at all a fan of roguelite games, you owe it to yourself to pick this up at your earliest convenience. UnderMine demonstrates clear mastery in its overall design, controls, upgrade systems and presentation, which all come together to make for a thoroughly engrossing experience.
There are dozens of hours to be spent with UnderMine, and many more if you want to complete the 96 in-game achievements and find every partner familiar, item, and potion. Without question, Thorium Entertainment has struck gold with UnderMine, and it's a worthy addition to the Switch's stable of rogue-ish titles.
8.70
There isn't much more that needs to be said about Thorium's UnderMine. I don't care if you're a fan of roguelikes or if you hate them – this is one of the easiest recommendations I've made. There's a ton here to keep you busy, and the subject matter and setting seamlessly lend themselves to DLC.