NA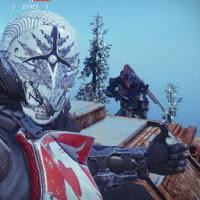 9.00
This is my first time playing a Torchlight game and I have to say it is better that I expected. I was looking for a game that help me use more my Switch and I thing i nailed it with this one. Hack and slach with lots of loot. Plany quest to do. Good game if your looking to play it hand held. Zoom option. Online and offline play. And best of all the price is reasonable compared with other game of the same style.
Aggregate Gamer Reviews
8.00
In the seven years since Torchlight II was released, dungeon crawlers have both evolved into a more complex genre and toyed with mechanics pulled from outside them, such as roguelikes. However, complicated doesn't always mean better and it's hard to deny Torchlight II's addictive and immediately accessible gameplay and overall, it seems like a natural fit for the Nintendo Switch.
8.00
Torchlight II proves to be a wonderfully well-polished ARPG that's sure to provide dozens of hours of fun, all at an incredibly low price point when you consider what's all being offered. Rewarding, loot-heavy gameplay, an expressive art style, and oodles of replayability come together to make for an impressively charming and addictive experience, even if it's let down by the occasional technical hiccup or glitch. We'd give Torchlight II a strong recommendation to anybody who's interested in seeing what the ARPG genre is about.
I wish I had more to say about Torchlight II, because it is a solid dungeon-crawling RPG that features a quality Switch port with some flexible and smart functionality and UI tweaks for the console in both docked and handheld forms. It just doesn't go above and beyond, feeling more generic overall. This is a Diablo-like game that feels a whole lot like Diablo, but doesn't carve out enough of an identity on its own to leave a lasting impression.