NA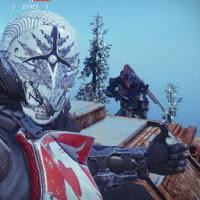 9.00
This is my first time playing a Torchlight game and I have to say it is better that I expected. I was looking for a game that help me use more my Switch and I thing i nailed it with this one. Hack and slach with lots of loot. Plany quest to do. Good game if your looking to play it hand held. Zoom option. Online and offline play. And best of all the price is reasonable compared with other game of the same style.
Aggregate Gamer Reviews
8.00
A great port of a fantastic game, Torchlight 2 still holds up as a great example of an ARPG dungeon-crawler that is unfortunately plagued by some annoying bugs and control scheme limitations .
8.60
At its heart, this game asks a lot of you. For some people (like me!), the toll is freely paid. For others, the boon of hours and tough calls will be too steep to part with. At least, I can confirm that your fond memories of grinding for loot and facing off against the hordes are wholly intact. Torchlight 2 is easily as good as you remember. I lost hours and days to this game with a blink. Whether you're looking for a new ARPG, or just a little more time with an old favorite, Torchlight 2 won't let you down.
8.00
Torchlight II proves to be a wonderfully well-polished ARPG that's sure to provide dozens of hours of fun, all at an incredibly low price point when you consider what's all being offered. Rewarding, loot-heavy gameplay, an expressive art style, and oodles of replayability come together to make for an impressively charming and addictive experience, even if it's let down by the occasional technical hiccup or glitch. We'd give Torchlight II a strong recommendation to anybody who's interested in seeing what the ARPG genre is about.