Switch
Tokyo Mirage Sessions #FE Encore
Trailer, Gameplay, & Screenshots
Buy now
Nintendo
About this game
Summary
The worlds of the Fire Emblem™ series and Atlus games have crossed paths again and the result is coming to the Nintendo Switch™ system. An interdimensional evil has invaded modern-day Tokyo, resulting in this fantastical barrage of music, style, and yes, danger. So, fight back! Battle through dungeons to pump up your strategy and creatively decimate your foes…before all hope fades to black. You and the rising stars you call friends will need to call on your own creative power—manifested as iconic Fire Emblem characters—to wage a secret war on rogue spirits that feed on creativity. Each encounter will immerse you in deep, turn-based battles that blend the combat of the Fire Emblem and Shin Megami Tensei series into one brutal harmony. Fuse items to craft weaponry; then play to your strengths and crush your foes. Around every corner you'll find fun nods to multiple fandoms, including Fire Emblem references, dungeons themed to the entertainment industry, and stunning musical performances. 
NA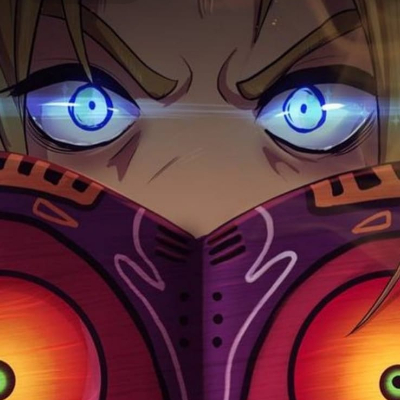 8.60
Honestly I have my doubts of this game. It is a crossover with Fire Emblem and Shin Megami Tensi games.
The plot of the story is some shadows are stealing the "performances" from the artist. Your job is stop those shadows which are doing a big mess in Japan. The rest of the game is the same cliché of one of the protagonist wants to be an "idol" and you are helping with and stopping the shadows.
The music is not bad, but it got boring listening again and again. If you want to beat the enemy fast you have to use yours skills to create chains with yours companions otherwise it will take you and eternity beat them. I never used a normal attack because the damage you make is not so great compared with the skills.
I like the game, to be played just once.
Aggregate Gamer Reviews
8.20
Tokyo Mirage Sessions ♯FE Encore is definitely the definitive version of the game - who needs the Wii U GamePad, anyway? JRPG fans and those who love idol culture will find a lot to love here, but this certainly won't convert anyone who hasn't liked JRPGs in the past, like Persona 5 and other games might. A great title to have in your Nintendo Switch library.
8.00
For good or ill, Tokyo Mirage Session #FE: Encore's biggest strength and biggest weakness is that it's pretty much the same game you may have played on the Wii U. It runs better, it looks better, and it has some nice quality-of-life improvements, but it's basically the same game. Is that worth $60? It depends on how much you enjoyed the game in the first place, or if you missed it due to it being a Wii U title.
9.00
A mediocre story and weak protagonist may keep Tokyo Mirage Sessions from going down as an all-time classic, but phenomenal world building and addicting gameplay still make this a game I know I'll remember for years to come. If anything, it may stick with me more because the reasons I like it are so different from why I normally connect with its genre. If you have any interest in any of the franchises involved here and you missed the game the first time on the Wii U, don't make the same mistake again.