Switch
The Legend of Zelda: Skyward Sword HD
Trailer, Gameplay, & Screenshots
About this game
Summary
Take to the skies, draw your sword, and experience the earliest story in the Legend of Zelda series. Join Link in his high-flying quest to save Zelda, a childhood friend who must confront her destiny. Soar between floating islands and descend to the treacherous surface world in this updated HD version of the Legend of Zelda: Skyward Sword. Swing your sword and angle your slashes to uncover and break through opponents' defenses using intuitive motion controls. Link will match the angle of each strike you make with the Joy-Con controller, creating immersive swordplay that relies on strategy and accuracy. Movements feel smoother and more immediate thanks to the Nintendo Switch system's increased processing power and HD graphics. Take advantage of the newly-added button only control scheme—perfect for playing in handheld mode or on the Nintendo Switch Lite system.
Gamer Reviews
15807 Reviews
9.41
NA
I was really hyped when the game came out for the Wii in 2011 but I never had the money to buy it because I was a high school student. When they announced the remaster I felt the same hype of 10 years ago.
When I started to play it I got frustrated, because I wanted to play the entire game with motion controls to have the same experience of the Wii, but the motion controls are super inconsistent. The frontal stab works well 1 of every 10 times and that made fighting skulltullas and the third boss A HELL of a time. The shooting and the diving mini games were also a torture so I gave up and switched to pro controller mode to beat those.
Story-wise is decent. The best of it is the relationship between Link, Zelda and Groose. The ost is not as epic as the previous games but it has some memorable pieces, like Lanayru Mining Facility and the Earth Temple. The dungeons were ok but they have similar layouts. The bosses were... uh, Koloktos is awesome but the rest are a joke and the fact you have to face Girahim and the giant avocado several times made the game repetitive.
In general is a solid Zelda game with mechanics that laid the foundations for BotW, but it's clear that they were running out of ideas at the level design department.
Excellent game. The remaster a newer Zelda game, one of the last before Breath of the Wild. Explore forests, volcanos and deserts, literally toe the line of reality, and collect magic items as you try to save Princess Zelda from various creative enemies.
The updated graphics of this remaster truly rekindle the players love of the older game. And it is great for new players who want to experience a more classic Zelda game on the Nintendo Switch.
Would recommend for old and new fans alike.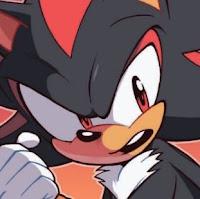 9.30
Very good story
Amazing music
Button controls are very good
Gameplay is awesome
Lack of added content makes it fall a bit
8.00
Zelda: Skyward Sword was a weird game to assess in 2011, much less today. It had a lot of great ideas undercut by some questionable design choices, but to some, it was the best Zelda ever made. I understand that $60 for a remaster of a 2011 game is a big ask, but this is the definitive version of a flawed yet fun adventure that should be part of any Zelda rotation.
8.00
The Legend of Zelda: Skyward Sword HD is a fantastic Zelda adventure that's aged like wine, even if Wii-era motion controls still aren't great.
9.00
The Legend of Zelda: Skyward Sword HD introduces a raft of technical improvements and quality of life updates that reinvigorate and revitalise this ten-year-old game. With motion controls more precise than ever before, an alternate button control scheme that totally works, crisp HD graphics, smooth 60fps gameplay and a bothersome sidekick who's been streamlined into something altogether more useful, this really does feel like Skyward Sword as it was meant to be experienced.