Switch - DLC
The Legend of Zelda: Breath of the Wild - The Champions' Ballad
NA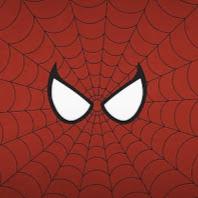 9.00
The Champions Ballad is the superior Expansion pack to this game. It adds more story to the game, gives characters more fleshed-out backgrounds and adds other quality of life changes to this game. There are more shrines included which give the player incentive to collect one last heart container/stamina vessel and improve their Champion Abilities. The items and quests given here are also worthwhile! The final reward given to the player is an awesome mount and is the perfect send-off to the Game of the Year 2017.

8.00
maybe the stories to short for me
Aggregate Gamer Reviews
7.80
The Champions' Ballad isn't the extra dose of story for The Legend of Zelda: Breath of the Wild that many fans were expecting, but it would be churlish to turn down another chunk of hours with one of gaming's greatest achievements. Even better, those hours are filled with new surprises, endgame-level challenges, and the weirdest post-game reward of recent years.
9.00
The Champion's Ballad DLC is a splendid continuation of one of 2017's finest titles. Though it features minor disappointments, the overall experience is incredibly enjoyable. I hadn't touched the game since the previous DLC, so, diving back into Breath of Wild had me falling in love all over again. I can only hope that Nintendo surprises us with one final expansion down the road. In the meantime, I'll more than likely try my luck in Master Mode.
8.25
Despite the unfortunate boss retreads and disappointing final dungeon, The Champion's Ballad is a great excuse to revisit Breath of the Wild's enormous world. Its new challenges highlight what made Breath of the Wild great in the first place, giving you some fun new ways to utilize your old toolkit.