Switch
The Legend of Heroes: Trails of Cold Steel IV
NA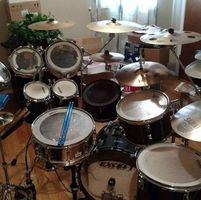 10.00
This was such an emotional rollercoaster. Great story and characters, simply amazing combat. 10 out of 10.
Aggregate Gamer Reviews
8.50
The Legend of Heroes: Trails of Cold Steel IV is massive. It's massively fun and massively rewarding. Fans of JRPGs can get delightfully lost in its deep story, its numerous characters, and its battle system that provides a ridiculous amount of options for customization. Just make sure you've played Trails of Cold Steel III (and have at least read up on I and II).
I've always said that the mark of a great role-playing game is in that bittersweet feeling you get when it's over. I'm happy to have seen this story to completion, but for a while I'll be sad that my adventures with this likeable and colorful cast have also ended.
8.30
Overall, I spent well over one hundred twenty hours playing the Switch port of Trails of Cold Steel IV. While I certainly felt that the game dragged at times, it was ultimately still a solid JRPG experience. At times, "the end of saga" might have felt like it was going out with more of a whimper than a roar, but the conclusion of the True Ending more than makes up for the game's pacing struggles.