Switch - DLC
The Isle of Armor
Trailer, Gameplay, & Screenshots
About this game
Summary
The first new adventure unlocked by your Expansion Pass will take place on the Isle of Armor, an island of the Galar region. The Isle of Armor is full of environments not seen in Galar before—you'll find wave-swept beaches, forests, bogs, caves, and sand dunes! There are also plenty of Pokémon that make this island their home, living freely amid the lush nature. The island is home to a dojo for Pokémon battles. You and your Pokémon will train hard to become even stronger under Mustard, the Trainer who is the master of this dojo.
NA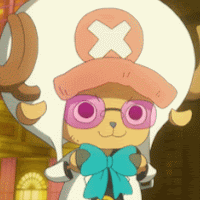 8.50
Aggregate Gamer Reviews
7.00
The Isle of Armor is a short adventure on a small stretch of land. But, with new features, the expanded Pokedex, and a beautiful wild area, it's hard not to suggest it for anyone with the base game.
7.00
Surprise: Isle of Armor does not completely shake up the Pokemon formula. You're getting a very small narrative and another big interconnected Wild Area: that's pretty much the gist of it. With those expectations in check, you'll have a blast if you've been looking for an excuse to get back into the swing of chilling out with Sword and Shield.
8.00
As one half of an even more expanded adventure, though, The Isle of Armor is a well-rounded and satisfying topping to the main games — assuming you like catching new Pokemon, battling, and exploring. And if you don't, then you're probably playing the wrong game anyway.