Switch
Tetris Effect: Connected
NA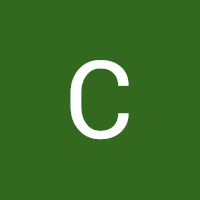 9.60
01.內容豐富好玩
02.操作手感佳
03.畫面炫麗
04.優秀的音樂與音效
05.具休閒模式的附加功能
缺點:ui中文化不足,說明不詳細。
Aggregate Gamer Reviews
9.00
Tetris Effect: Connected is perhaps the best Tetris will ever be. If you enjoy the classic block puzzle game and like the idea of playing to a backdrop of beautiful audio and visuals, then you'll absolutely love it. With a huge amount of content, including a truly original multiplayer mode, this really is an incredible game – and it feels right at home in a handheld format. Sorry Tetris 99, you're not the Switch's best Tetris game anymore.
8.50
Tetris is Tetris, so well known and broadly adored. And even if Tetris Effect: Connected is familiar, it's still great fun. The refinements make it a worthy addition to your Switch library, even if some of the tunes can be hit or miss. It'll scratch that Tetris itch, offering rewarding challenges you can return to time after time, even for those who've been manipulating shaped blocks since Alexey Pajitnov's original.
From abstract blocks falling down a void on a Elektronika 60 computer to this all encompassing recognizable piece of art. I love Tetris Effect: Connected because it keeps reminding me why I love video games. There's really nothing else quite like it. If you think this is just another game of Tetris, I urge you especially to give this game a try. Who knows? It may even change your life.