Switch
Teenage Mutant Ninja Turtles: Shredder's Revenge
NA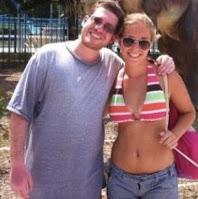 10.00
This is The Greatest TMNT Game Ever Made and Best Beat Em Up Ever Made. With Different Move Sets Including Throwing The Foot Clan Soldiers into the TV To Slamming Them into the Ground To Charged Up Special Attacks and the Running Animations with Awesome Hip Hop 90s Music and Boss Fights Made This Game a True MasterPiece
Aggregate Gamer Reviews
8.00
Teenage Mutant Ninja Turtles: Shredder's Revenge looks to bring back the glory days of Konami's side-scrolling arcade beat 'em ups and home hits based on everyone's favorite young green ninjas. In its visuals and gameplay, Dotemu and Tribute Games have not only matched those retro classics that they're paying homage to here, but perhaps even surpassed them. Sadly, this trip through time is somewhat marred by inconsistent audio and an Arcade mode that feels more like a slog than a thrill.
9.00
Teenage Mutant Ninja Turtles: Shredder's Revenge is a testament to the sheer amount of care and attention that's resulted in a new arcade classic in the making. With Teenage Mutant Ninja Turtles: The Cowabunga Collection just around the corner, this is the missing volume of a fond series we all never knew we needed.
9.00
At its core, Shredder's Revenge feels incredibly similar to titles like Turtles in Time and The Hyperstone Heist. This isn't a revolutionary reimagining, but that's probably not what any TMNT fan wanted to see, myself included – it's been more than 30 years since those games released, and it was long past time to play the hits. Shredder's Revenge is over too quickly, but TMNT fans will be grinning from ear to ear right until the credits roll.