Switch
Tales of Vesperia: Definitive Edition
NA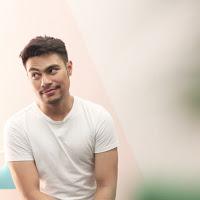 7.50
It was a good game. But I prefer the Tales of Symphonia so far.
Clunky combat, bland and cliched characters, and a story that doesn't seem to go anywhere for a long while.
Aggregate Gamer Reviews
Tales of Vesperia is the first Tales game that I've put significant time into since the original PlayStation, and frankly the Switch has made it so I can't finish super-long RPGs without some sort of portability. If you're looking for a jumping-in point for the series, Vesperia is the way to go.
7.00
Fans of the series will (and should) relish the chance to finally play this entry in the series, and there's enough Tales goodness here to make it worth the wait. The story is involving, the acting is top-notch, and the remastered graphics are colorful and (mostly) crisp. However, these may not be at a level that will win over anyone who's never played a Tales game before.
8.00
Now, this doesn't make the game unplayable but it's sad to see that something could have been perfect but actually wasn't for some sentimental reason. Otherwise, Tales of Vesperia is the perfect game to get players acquainted with the Tales franchise and Japanese RPG. And surely this popular video game series got even more fans thanks to re-publishing of this legendary title.