Switch
SWORD ART ONLINE: FATAL BULLET Complete Edition
NA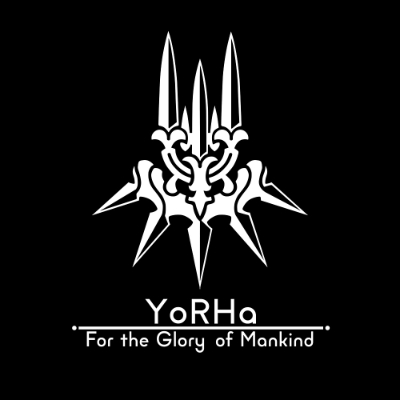 8.50
My third SA:O game, from PS Vita SA:O Lost Song (ALO), and PS Vita Hollow Realization.
This game is different from previous sword and magic of the SA:O franchise, it is obviously guns and grenade. What I like about of this release is that it consist all the DLC. Plus when it's on sale, it's quite cheap, though not much people is playing this game now.
Gameplay, you a protagonist plays VR for the first time but you "Luckily" obtain a UR item (an ultimate AI). Your main goal is to level up and proceed the main story. The story is very simple. You will proceed with breeze if you know what you are doing.
You could pick 3 teammates to help you proceed the story, so even if you died, you could be revive by your comrade.
Set difficult hard and you will face 1st stage enemies like final normal difficulty bosses. So, playing Hard mode is more challenging and fun.
Overall, it's a different approach compare to sword and magic, but gameplay wise, it is smooth and you could try and pick this one up
Aggregate Gamer Reviews
6.00
Go into Sword Art Online: Fatal Bullet – Complete Edition expecting solid third-person shooter mechanics and you'll be disappointed. You'll be disappointed if you go into it expecting excitement and fun from the outset, too. Initially it's a hard game to like, let alone love, but those with patience and an interest in trawling dungeons for the best loot might just find themselves sticking with it until the end. Whether or not they'll remember the experience they had with it in years to come is questionable, however.
5.00
Sword Art Online: Fatal Bullet is one of the stronger outings for the series in a video game format. However, it's still bogged down by heavy-handed and often thematically troubling melodrama that's delivered at a glacial pace and prefers to eschew the potentially interesting aspects of the world it depicts in favour of stereotypical male heroics, teenage matters of the heart and questionable attitudes to its female characters. Beyond this, and judged solely as a game, the combat of Gun Gale Online itself is a rather bland, clunky and repetitive experience – albeit one with a ton of customisation options and modes of play to engage with.
5.00
As a "Complete" Edition, Sword Art Online: Fatal Bullet offers tons of content in a single package. Yet, its bland combat and repetitive universe won't have much appeal unless you're a really faithful fan of the series.