Switch
Super Smash Bros. Ultimate
Gamer Reviews
19024 Reviews
9.45
NA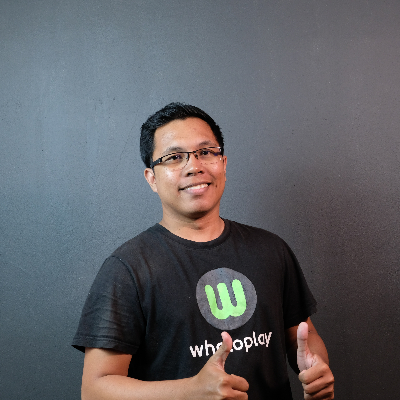 9.50
I've enjoyed playing a lot of arcade fighting games like Street Fighter, X-Men, Tekken, and Soul Calibur in the past when I was in highschool. But over time my love on fighting games faded when I discovered FPS games like Call of Duty and adventure games like Assassins' Creed.
But when I recently got a Nintendo Switch, the first game I've bought was Super Smash Bros. Ultimate. You've probably asked why? Well, the first thing that comes to my mind before purchasing this is, Unsa kaha nga duwa ang makalingaw dili lang para sa akoa kundili para pud sa akong mga anak? (I've got two kids). Turns out I've made the right choice hehehe. Pwerting lingawa nako ug sa akong mga kids.
This game brings back my love on fighting games ages ago and I'm glad I've got to experience it now with my kids. Also, all the favorite characters my kids want are in this game so a win-win for all of us.
VISUALS: 10/10
GAMEPLAY: 9/10
CHARACTERS: 9/10 (huge pool of characters, a very big plus points)
SOUNDS: 9/10
Anyone who likes fighting games with unique mechanics should try this. The adventure mode is plenty and kept me entertained and engaged for several hours. You can unlock character by defeating those spirits which will eventually be used as a boost. The random encounters with those characters added depth each time you navigate to the menu. I like the way how they made this roster. It was mindblowing since it is huge. Needed to buy extra controllers for Switch just to play this game with my friends. It is a good way to introduce Nintendo Switch to those people wanting to buy a console but never had a Nintendo before.
VISUALS
Artistry:10 /12
Technical Merit: 7/8
SOUND DESIGN
Music: 10/12
Sound Effects & Vocals: 6/8
INTERACTION
Control & Interface: 8/8
Player Agency: 8/8
Accessibility: 4/4
MECHANICS
Feedback & Fun: 10/10
Depth: 5/5
Variety:5 /5
CHARACTER
Narrative: 6/8
Heart: 4/6
Originality: 5/6
10.00
9.50
I've used phrases that evoke the monumental achievement that is Super Smash Bros. Ultimate a few times in this review and I can assure you it's not hyperbolic. Despite that a lot of the old content isn't as hard-hitting the second, third, fourth, or even fifth time around, the fact that it's all here, and in a manageable file size, is more than enough. After this (and Geno/Waluigi DLC) Sakurai can rest easy.
9.00
It's not an exaggeration to say that Super Smash Bros. Ultimate is the biggest accomplishment in the series thus far. It leaves a lasting impact and is hard to put down for even a second when the smashing seems to beckon fighters back. Smashing opponents has never felt so fun, fluid and easy to pick up.
10.0
Super Smash Bros. Ultimate speaks clearly and directly to each player who comes to it, regardless of whether they came to it for a competitive fighter, an easy good time, or pristine historical curation. "Generality," said Russian character actor Konstantin Stanislavski, "is the enemy of all art." In its specificity, Super Smash Bros. Ultimate is video games' champion and ally, a definitive statement for a series' 20 year labor.