Switch
Super Smash Bros. Ultimate
Trailer, Gameplay, & Screenshots
About this game
Summary
A new Super Smash Bros. game with new fighters, stages, and more! Legendary game worlds and fighters collide in the ultimate showdown—a new entry in the Super Smash Bros. series for the Nintendo Switch system! New fighters, like Inkling from the Splatoon series and Ridley from the Metroid series, make their Super Smash Bros. series debut alongside every Super Smash Bros. fighter in the series…EVER! Faster combat, new items, new attacks, new defensive options, and more will keep the battle raging whether you're at home or on the go.
Gamer Reviews
18419 Reviews
9.44
NA

10.00
Best fighting game on SWITCH. Good points, mechanism, roster.
Bad points. Story a bit repetitive.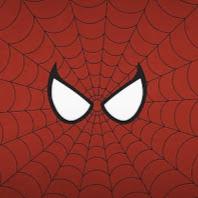 9.50
Pros:
Amazing and Superb Character Roster
Great graphics
Photo mode and and video replays are great and really good
The spirits offer an interesting take on the battles
Has an unbelievably balanced roster and great mechanics
Offers newer gamers a chance to learn the basics but offers older veterans a chance to improve upon them.
The button controls can be changed to fit gamers with hand/palm disabilities and/or other issues, which is a really thoughtful feature!
As of now, there are 9 (purchasable) DLC fighters with 3 more on the way.
Cons:
The story is a bit lacklustre, confusing and extremely long which can discourage newer and normal gamers from completing it
The online aspect (which requires a paid Nintendo Switch Online Membership) is full of lag and feels slow and can be unbearable at times. unless you have a wired internet connection. It doesn't function well
Another network predicament is that for the wired connection, a LAN cable will not work as the switch will not support that, you will either have to connect with a wired hotspot dongle (many of which have low internet speeds) or you will have to buy another form of USB type wired internet connection.
Nonetheless, the game is incredible and needs to be on every fighting-game veteran's Switch. It also welcomes new players and will undoubtedly keep them hooked on the game for a long, long time.

9.50
Super smash bros ultimate is by far the best fighting game I've ever played. The roster is huge, the music is stellar, and the overall gameplay is undeniably fun. However, playing online is a bit of a mess as every 1 in 4 matches I play lags like crazy online. But that is not enough of an issue to ruin the games incredible polish or fun factor.
9.00
The online features drag the experience down a bit. If you're someone hoping for a good online multiplayer experience with Ultimate, you'll be disappointed. But if you're looking for a fun fighting games to play with friends on a couch, nothing serves you better than Super Smash Bros. Ultimate.
9.50
Super Smash Bros. Ultimate isn't dramatically reinventing the franchise, but that's all right with me; it's a refinement of what's come before. Some of my favorite gaming moments have centered on Smash, and it's great to have a solid new anchor for moments yet to come – even if it means getting knocked into oblivion by a snoozing Jigglypuff every once in a while.
8.00
Hero creates an entirely new archetype in a game that already features 74 unique characters (76 including Pokemon Trainers' individual Pokemon), one that's heavily influenced by RNG and a player's ability to quickly identify the best of four options presented in a menu in the heat of battle, and that's kind of astounding. It'll be very interesting to see how the competitive community reacts to a character so focused on luck, but on a casual to intermediate level, Hero feels like a great (if uneven) addition to the fray.