Switch
Super Smash Bros. Ultimate
Gamer Reviews
19025 Reviews
9.45
NA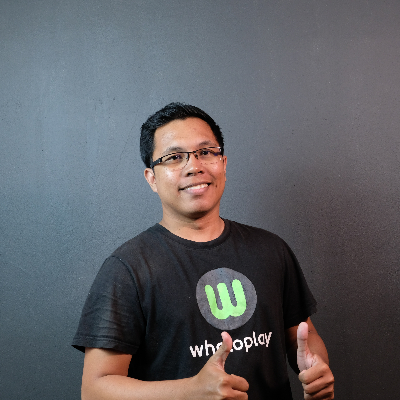 9.50
I've enjoyed playing a lot of arcade fighting games like Street Fighter, X-Men, Tekken, and Soul Calibur in the past when I was in highschool. But over time my love on fighting games faded when I discovered FPS games like Call of Duty and adventure games like Assassins' Creed.
But when I recently got a Nintendo Switch, the first game I've bought was Super Smash Bros. Ultimate. You've probably asked why? Well, the first thing that comes to my mind before purchasing this is, Unsa kaha nga duwa ang makalingaw dili lang para sa akoa kundili para pud sa akong mga anak? (I've got two kids). Turns out I've made the right choice hehehe. Pwerting lingawa nako ug sa akong mga kids.
This game brings back my love on fighting games ages ago and I'm glad I've got to experience it now with my kids. Also, all the favorite characters my kids want are in this game so a win-win for all of us.
VISUALS: 10/10
GAMEPLAY: 9/10
CHARACTERS: 9/10 (huge pool of characters, a very big plus points)
SOUNDS: 9/10
Anyone who likes fighting games with unique mechanics should try this. The adventure mode is plenty and kept me entertained and engaged for several hours. You can unlock character by defeating those spirits which will eventually be used as a boost. The random encounters with those characters added depth each time you navigate to the menu. I like the way how they made this roster. It was mindblowing since it is huge. Needed to buy extra controllers for Switch just to play this game with my friends. It is a good way to introduce Nintendo Switch to those people wanting to buy a console but never had a Nintendo before.
VISUALS
Artistry:10 /12
Technical Merit: 7/8
SOUND DESIGN
Music: 10/12
Sound Effects & Vocals: 6/8
INTERACTION
Control & Interface: 8/8
Player Agency: 8/8
Accessibility: 4/4
MECHANICS
Feedback & Fun: 10/10
Depth: 5/5
Variety:5 /5
CHARACTER
Narrative: 6/8
Heart: 4/6
Originality: 5/6
10.00
9.00
Super Smash Bros. Ultimate offers near-endless replayability, and thanks to the sheer amount of content, it's easy to recommend to just about anyone with a Nintendo Switch. Really the only thing holding it back is its lackluster online functionality, but if Nintendo manages to iron out those issues, Super Smash Bros. Ultimate may very well be the best game in the series to date.
I know Smash has become sort of the modern day Monopoly as the game you play to lose friends to and it has a serious culture around it as perhaps the greatest fighting game of a generation, but above all, it is supposed to be a living gaming museum and Nintendo toy box that can do anything your imagination desires as long as it wants to have fun. Ultimate does all of that and more, providing one of the best gaming experiences I've ever had and almost certainly setting the bar for Game of the Year 2019.
9.00
Super Smash Bros. Ultimate provides not only an easily approachable fighting game but also a deeply competitive experience. The overwhelming selection of fighters, stages, musical scores, and options to choose from gives you ample reasons to keep coming back. The online multiplayer still needs a lot of work and hopefully, Nintendo is working on resolving the many connectivity issues.