Switch
Super Smash Bros. Ultimate
Trailer, Gameplay, & Screenshots
About this game
Summary
A new Super Smash Bros. game with new fighters, stages, and more! Legendary game worlds and fighters collide in the ultimate showdown—a new entry in the Super Smash Bros. series for the Nintendo Switch system! New fighters, like Inkling from the Splatoon series and Ridley from the Metroid series, make their Super Smash Bros. series debut alongside every Super Smash Bros. fighter in the series…EVER! Faster combat, new items, new attacks, new defensive options, and more will keep the battle raging whether you're at home or on the go.
Gamer Reviews
18419 Reviews
9.44
NA
9.80
One of the best Super Smash Bro series. It has a massive option of fighters, it feels fresh, fun and perfect to play competitive or just for fun.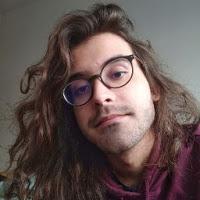 8.90
Not only the best game in the series, but also one of the best fighting games in the industry. Amazing gameplay, amazing soundtrack, amazing visual and sound effects. Overflowing with content.
The characters look and control amazing, all of them are so different from each other and there are so many stages, items, rules, and other little things that complete the package.
It's definitely one of the best local-multiplayer experiences in videogame history, but, unfortunately one of the worst when it comes to online mode. It's perfect for having fun with someone else – unfortunately on the same place, it's absolutely unplayable online depending on where you are.
Also, could have a more dense, story-focused, single player mode. The existing modes are a little repetitive, but still are very fun.

10.00
Best fighting game on SWITCH. Good points, mechanism, roster.
Bad points. Story a bit repetitive.
9.00
Situational downers don't stop Super Smash Bros. Ultimate from shining as a flexible multiplayer game that can be as freewheeling or as firm as you want it to be. Its entertaining single-player content helps keep the game rich with interesting things to do, as well as bolstering its spirit of loving homage to the games that have graced Nintendo consoles. Ultimate's diverse content is compelling, its strong mechanics are refined, and the encompassing collection is simply superb.
9.00
Super Smash Bros. Ultimate offers near-endless replayability, and thanks to the sheer amount of content, it's easy to recommend to just about anyone with a Nintendo Switch. Really the only thing holding it back is its lackluster online functionality, but if Nintendo manages to iron out those issues, Super Smash Bros. Ultimate may very well be the best game in the series to date.
8.00
Hero creates an entirely new archetype in a game that already features 74 unique characters (76 including Pokemon Trainers' individual Pokemon), one that's heavily influenced by RNG and a player's ability to quickly identify the best of four options presented in a menu in the heat of battle, and that's kind of astounding. It'll be very interesting to see how the competitive community reacts to a character so focused on luck, but on a casual to intermediate level, Hero feels like a great (if uneven) addition to the fray.