Switch
Super Smash Bros. Ultimate
Trailer, Gameplay, & Screenshots
About this game
Summary
A new Super Smash Bros. game with new fighters, stages, and more! Legendary game worlds and fighters collide in the ultimate showdown—a new entry in the Super Smash Bros. series for the Nintendo Switch system! New fighters, like Inkling from the Splatoon series and Ridley from the Metroid series, make their Super Smash Bros. series debut alongside every Super Smash Bros. fighter in the series…EVER! Faster combat, new items, new attacks, new defensive options, and more will keep the battle raging whether you're at home or on the go.
Gamer Reviews
19014 Reviews
9.45
NA
10.00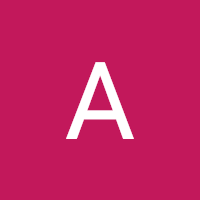 9.70
Best fighter I've ever played
I love playing online and destroying friends and the story was fun to enjoyment 9.8
There's not a lot else to say about Super Smash Bros Ultimate. With the exception of just a few minute nitpicks here and there, this is the ultimate realization of Masahiro Sakurai's project. This is a love letter to gaming, one mammoth-sized work of art with more content and enjoyment than dozens of games combined. This is going to be the game that'll finally make Melee players rethink about which Smash Bros game is the best, as there's no more competition. Ultimate is the game to own on the Nintendo Switch. Your rooftop parties will never be the same.
9.00
It's not an exaggeration to say that Super Smash Bros. Ultimate is the biggest accomplishment in the series thus far. It leaves a lasting impact and is hard to put down for even a second when the smashing seems to beckon fighters back. Smashing opponents has never felt so fun, fluid and easy to pick up.
9.00
Super Smash Bros. Ultimate feels like a mic drop for the series. It packs in almost every conceivable character and stage, plus a sizable single-player mode. Spirits don't quite land, but the battles feel better than ever. It feels like Super Smash Bros. Ultimate will be a Switch party staple for a long time to come.