Switch
Super Mario Odyssey
Gamer Reviews
13770 Reviews
9.36
NA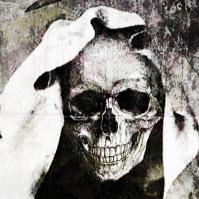 8.20
Biggest problem with this game: making me use motion controls. I HATE that I don't have the option to turn these off. Awful, awful, awful decision. Immediately we're down a point. The other two things that bug me is that the Dark Kingdom?? (With the dragon) and the cloud kingdom are so small. They feel like they could have been excluded or expanded upon. Like why leave them there then? Another problem here is that the story is stupid again, it's very samey, the game plays it safe. Look, I love Mario, I grew up with him, but the cap being the only innovation here is pretty lame. I love cappy and it he really expand Mario's movement! Mario has never felt better honestly, but I personally would have wanted the other power ups in here too. I like the philosophy of the game, the controls are tight, and the game was so fun at one point that I had a tear from the joy I felt. Not even kidding. Yeah I know, what kind of sissy crap is that, right? 64 was my first video game ever as a human being: this game struck a chord with me. Wonderful game, some questionable decisions. I feel like Odyssey 2 will be near perfect.
This game gave a never ending nostalgic feels! One of the best and most entertaining games I've ever played. The ending of this game also gave me "feels".
Level designs were so amazing! Unique mechanics. A masterpiece!
If you're looking for a game that will give you enough stress and challenge. I recommend this.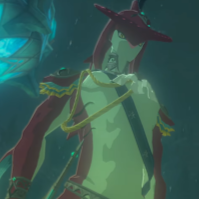 7.80
Other people seem to like it, but I just thought it was decent at best. Nowhere near my favorite Switch game.
10.0
Super Mario Odyssey honors much of what makes other 3D Mario games great, plus it adds plenty of its own flavor to the Mario stew thanks to its capture mechanic. Mario Odyssey can keep you busy for hours and hours if you want it to, and you probably will. Outside of a few instances where the camera took on a mind of its own, I can't think of a moment when I wasn't enjoying myself while journeying with Mario and Cappy.
10.0
Despite it's one glaring flaw, Odyssey is a masterpiece. It's clear Nintendo has not only put a lot of love into this game, but also thoughtful consideration into every last detail. It makes sure to pay homage to Mario's past, but also modernizes the platforming genre. It doesn't matter if it's your very first video game, or if you're a tried and true Mario veteran, Super Mario Odyssey is a classic and will go down as one of the greatest games of all time.
10.0
Super Mario Odyssey is a masterpiece. It surprised me regularly, delighted me constantly, and smashed my expectations in ways I'd never have predicted. The deftly woven combination of nostalgic themes, intuitive gameplay, and incredibly inventive design make this not only the best Mario game to date, but one of the most joyful and compelling games ever made.