Gamer Reviews
1533 Reviews
9.47
NA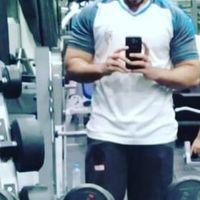 10.00
Aggregate Gamer Reviews
10.0
From great musical and visual presentation, to smooth fluid gameplay and unlockable content, bundled with online co-op play, Streets of Rage 4 is an absolute blast to play. Not disappointing in the least, it's more than just the finest addition to the series; it's the best in the genre, in my opinion.
9.00
Streets of Rage 4 is like taking an old favourite toy to an antique repair shop only for it to come back working far better than it ever did before. The new lick of paint does the series justice, and the decision to stick to its guns and stay so close to its roots demonstrates a true understanding of the classic beat 'em up genre. I can't deny I had a promising feeling in my jollies that I would enjoy Streets of Rage 4 before going into it.
7.00
Streets of Rage 4 delivers the greatest hits of the classic series and is at its best when played with at least one friend. If the primary focus was delivering a traditional Streets of Rage experience with a modern coat of paint, it absolutely succeeds. But while it layers on a few new and interesting mechanics, it's still a very conservative update to the quarter-century-old format that feels like a slave to the past.