Switch
SteamWorld Heist: Ultimate Edition
NA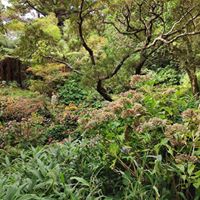 7.70
A score based heavily on the combat mechanics. If the art/writing had won me over, a very subjective point, it'd be breaching the 8s.
Ignoring that, the game is worth it alone for the battles. Its pool-like combat system is always entertaining and grows in complexity at a steady pace. Characters offer important diversity and new abilities allow for reckless and creative strategies. Different weapons have vastly varying effects, but after a certain point new weapons become a simple cycle of strict "+5 bonus" style upgrades.
Finding the right combo of crew mates and weaponry was where most of my fun lay, and at this the game was extremely successful. Beyond that, its up to your fledgling skills to execute on the plan - which led to many tense last-shot-or-die moments.
A fun game which didn't leave a strong mark on me, but a good game non-the-less.
Aggregate Gamer Reviews
10.0
Tactical, turn-based combat set in outer space with a Wild West setting can be a hard sell. Thankfully, Image & Form nailed it with SteamWorld Heist: Ultimate Edition. It still possesses engaging and strategic combat, and improves nicely on the 2015 original for Nintendo 3DS. The new character is a nice addition to the team, and his laser-based weapons and cool new abilities will have you continuously implementing him into your final line-up.
9.00
SteamWorld Heist: Ultimate Edition is nothing short of strategic perfection, and a game that I'm glad to have seen board the Nintendo Switch so soon. Those looking for their tactical fix on the portable home console needn't look any further than this, and it's the best chance that you'll have to conquer the stars with your motley steambot crew.
With five difficulty levels and randomly generated ships, I can honestly recommend SteamWorld Heist to anyone. The world is rich, the combat is engaging and the portability of the Switch pairs perfectly with the short missions (even if the game is beautiful on a big TV). Plug in your headphones and play this game.