NA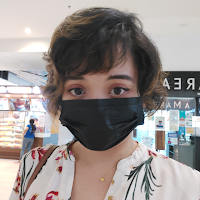 8.00
This isn't the first that I have played Stardew Valley (I've played the PC version first). It's pretty much the exact same one.
But, let's get to the point: Stick to either the PC or the mobile version.
Hear me out: the integration to the Switch is disappointing; it doesn't maximize the touchscreen features, and with a game that heavily relies on navigating on almost anything and everything, you'd end up wasting so much time just doing so. It would make more sense to just select by using your finger and selecting on screen, but no. We don't have that here.
You have 2 joysticks and arrow keys that can't do sh*t to help ease your navigation problems, in fact they add up to it. Times 3. So instead of experiencing the convenience of being able to play Stardew anywhere and everywhere, your time would mostly be allocated to just moving around and I'm not talking about walking/running around the map (that's the only easy part).
Examples: Tool hit indicator? Even that can't help you. You will be bound to mistakenly hit something else. Mining? It's pure torture especially in the beginning where you have so little energy.
Again, they have made some adjustments (since there are videos from months or even years ago that showed worse experiences), but still. Integration is key. Make use of the touchscreen. Or if not, stick to the PC (or mobile) and bask the glory that it is "point-and-click".
I rarely play these types of games, to be honest. But when I heard that the developer got some inspiration from my long-time childhood game, Harvest Moon, I finally have given this enough attention. I didn't have any regrets about playing and investing my emotions in this game. I love everything about this game from the farming mechanics, combat, foraging, grinding, and especially the backstories of each character. Each of them has its own related stories to real life. It is way too obvious that the developer put in some heavy amount of time writing the scripts for each character. Kudos to that! Everything got more interesting when I installed and added the expansion mod of this game. Damn! This game never ends. I loved it!
VISUALS
Artistry: 6/12
Technical Merit: 5/8
SOUND DESIGN
Music: 12/12
Sound Effects & Vocals: 8/8
INTERACTION
Control & Interface: 5/8
Player Agency: 8/8
Accessibility: 3/4
MECHANICS
Feedback & Fun: 7/10
Depth: 5/5
Variety: 5/5
CHARACTER
Narrative: 7/8
Heart: 5/6
Originality: 6/6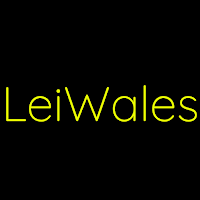 9.50
9.50
Smooth framerates, clear, crisp sound and every feature of its original at home or on the go. Stardew Valley on the Nintendo Switch emphasizes everything that makes the Switch so much fun, the best comparison to Stardew Valley on the Switch, would be Pean
9.00
It's all centered around whatever it is you want to accomplish that day. And that's truly what makes Stardew Valley such a lovely experience, it encourages you to go out and be the best you can be, in whichever task that brings you the most joy. Stardew Valley motivates naturally, with blissful optimism.
9.00
The real challenge with Stardew Valley is putting the game down. Once you get started on this fun farming adventure, itu2019s hard to stop. Stardew Valley is also an awesome game to have with you at all times so portable mode is a major plus!