Gamer Reviews
5988 Reviews
8.88
NA

8.50
Really good but it is online only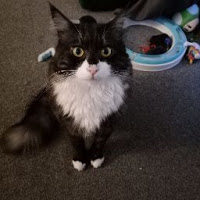 9.00
Splatoon is a really fun game to play. The only thing that lets it down for me is the loading times are abit long. When you die in game, the respawn time is also too long.
Best competitive game. Best shooter.
9.00
Splatoon 2 recaptures every moment of enjoyment of the original while finding room to add even more. Whether it's the challenging single player or the revitalized multiplayer, Splatoon 2 does a phenomenal job at making itself more than a minor upgrade.
9.00
Splatoon 2 picks up what Splatoon on the Wii U founded, and builds upon it in a great way.
8.00
Splatoon 2 is a measured dose of the same game you likely remember from the Wii U, a colorfully-inked tour-de-force of multiplayer action with a single-player afterthought. You'll want to clock hours and hours in-game for sure, but you'll be left scratching your head at some of the strange decisions Nintendo made this time around.