Switch
Sniper Elite 3 Ultimate Edition
NA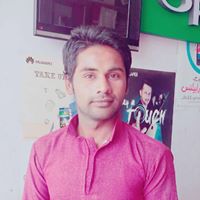 1.50
Aggregate Gamer Reviews
8.00
Sniper Elite 3: Ultimate Edition is just as good as it's ever been, which is to say that it's very good indeed. It looks great, performs well, has plenty of content where it really counts and doesn't skimp on online multiplayer like so many Switch ports often do. If you've never played Sniper Elite 3 before, like third-person shooters laced with stealth and have ever wondered what a bullet does to a person's insides as it rips through them, definitely pick it up. Chances are you won't be disappointed.
The Switch version of Sniper Elite III is a vast improvement over its predecessor in every way you can imagine. It looks better, it runs better, it plays better, and it's a lot meatier. It's far from a perfect stealth game, as its console counterparts weren't masterpieces to begin with. However, it's still highly recommendable if you're looking for a game like this on the Switch, given how there are almost no competitors in its library.
8.00
With the Nintendo Switch lacking in war games and good third-person shooters, the Sniper Elite franchise has managed to fill the void with a well-placed bullet. The setting of Sniper Elite 3 Ultimate Edition is engaging, the campaign is varied, the gyro controls are remarkable, and the experience is entertaining. Sniper Elite 3 Ultimate Edition is an excellent Switch game and one that fans of World War 2 shooters will thoroughly enjoy.