NA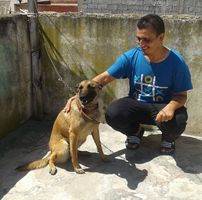 8.40
Best zombie franchise game so far
Aggregate Gamer Reviews
Despite shortcomings, the remake of the first Resident Evil title is a tense, exciting romp through a mansion that has a ton of creepy secrets. There are definite signs of aging here that make me appreciate current day luxuries, but once I got past those I enjoyed Resident Evil's puzzles, scares and horrors.
It's a game that managed to age much better than a lot of its peers, despite the confusing control layout and slightly long loading times. If you're a Resident Evil and horror fan, don't think twice. You may think that playing a game like this on a small screen might reduce its overall scare factor, but you're wrong. It's as tense as ever and that makes it as fun as it has ever been.
Resident Evil on the Switch is a familiar experience with some excellent gameplay that can be enjoyed in handheld mode. The few flaws it has shouldn't detract, but the price might.