NA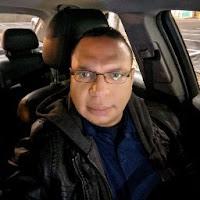 10.00
My first time experiencing Quake was on my Sega Saturn, which was a fantastic attempt at the port, seeing how it didn't even run on the original engine, but instead running on the game engine of Power Slave. I also played the N64 port extensively, but never got to play the PC original.
If this is how the original Quake looked, played, and felt, then you're in for a treat! It runs at a rock solid 60 FPS all the time and the running and gunning and that sweet, sweet, satisfying sound of the double barreled shotgun turning enemies into gibs is very pleasing to the ear, sight, and overall, the imagination. If this is what I've been missing out on for 25 years, it's like opening a gift twice! The "hidden" addition of Quake 64 sweetened the deal and it would have been great if they at some point include Saturn Quake (mentioned in Quake 64's description in the game) so I can revisit my teenage love of that port.
My only complaint is that I had to go into system settings and create a "Southpaw" controller profile to swap the thumbsticks; the game doesn't offer that natively, but now that I have that preset, I can thoroughly enjoy this excellent remaster of Quake and other games with my preferred controller layout.
Otherwise, great port of an excellent classic. Enjoy!
Aggregate Gamer Reviews
I am pretty sure other versions of the game don't suffer from the same minute performance issues this port struggles with when you turn on a lot of visual enhancements at once, but portability more than makes up for it. I might be playing Quake for the billionth time, but it's still as fresh now as it was back in the day. And I can't wait for a remaster of II and III Arena!
9.00
Ultimately this is as perfect a port of Quake as anyone could have ever hoped for. The single player campaign is not extraordinary but is always fun, and the multiplayer is still rock solid all these years later. With the low price point this is quite simply an essential download.
10.0
The fun, challenge, and action that made the game such a classic remains and the new content and enhancements not only make the game a nice trip down memory lane; it serves as an introduction to the series for those who were too young to experience it the first time around. Time has done nothing to diminish this classic and here is hoping we get more Quake in the future.