Gamer Reviews
1723 Reviews
8.65
8.57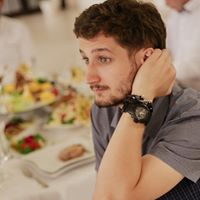 8.10
It is a great game, and as far as I'm concerned a really good representation of the genre. I've completed it in about 80 hours, and have mixed feelings about. For the first 30-40 you discover everything, game mechanics, jobs, characters and all of that and it is AMAZING, but after all that happens, it becomes quite boring. It is still a great game, it just feels like something is missing to keep you engaged.
Aggregate Gamer Reviews
9.00
You can see everything Octopath Traveler has to offer in about 60 hours. If you want to do side quests without a guide, that time count could get even higher. Farming never got to the point where I was burned out or genuinely bored. My most significant issues with the game lay in its overall storyline structure, and that's not even a big issue considering there's no bad storyline in the game. 
7.50
Octopath Traveler is a small triumph in that it mostly delivers on its promise to give us eight stories worth seeing through. None of them push the envelope in any way, and several drag, but that's not a huge issue when you have so many to choose from. Even if you skip one or several tales altogether you're still going to get a handful of RPG goodness.
9.00
Octopath Traveler is easily my favorite Square Enix RPG in years but the fact is these sorts of RPGs are not for everyone. Just because I enjoy stealing from and analyzing every interactive NPC I come across in the hopes of stealing something good or getting a hint about a quest doesn't mean the gaming populace as a whole will like it. I like messing around in menus, grinding, and getting lost in RPGs. It's likely you may not.