Gamer Reviews
2149 Reviews
8.61
8.53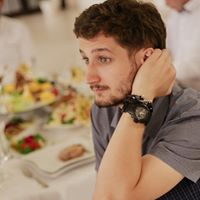 8.10
It is a great game, and as far as I'm concerned a really good representation of the genre. I've completed it in about 80 hours, and have mixed feelings about. For the first 30-40 you discover everything, game mechanics, jobs, characters and all of that and it is AMAZING, but after all that happens, it becomes quite boring. It is still a great game, it just feels like something is missing to keep you engaged.
Aggregate Gamer Reviews
7.00
I don't particularly mind that Octopath Traveler is a collection of eight separate stories, but the lack of any sort of cohesion even among the party members bogs it down and makes the stories that are there ring slightly hollow. Octopath Traveler is an excellent game, but the elasticity of its structure proves to be the one unassailable hurdle between it and becoming a classic in its own right.
9.00
It is old school in its presentation, but modern in its inner mechanics. It shuns expectations by not being a loud, glorious epic. Instead, it embraces the diversity of human problems in a fantastical world, giving players fulfillment that tugs the heartstrings as you reflect on your own journey through the tales before you. Octopath Traveler strayed from the path, and in taking the road less traveled, it became a journey that all should experience for themselves.
7.50
Octopath Traveler is a small triumph in that it mostly delivers on its promise to give us eight stories worth seeing through. None of them push the envelope in any way, and several drag, but that's not a huge issue when you have so many to choose from. Even if you skip one or several tales altogether you're still going to get a handful of RPG goodness.