Gamer Reviews
2849 Reviews
8.73
NA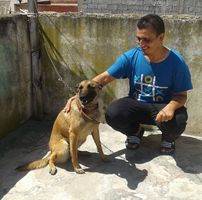 9.20
One of my favorite jrpg, deep story, i think square enix is the best jrpg maker so far
Honestly I was suprised in the ost of the game.Not only that I also love the battle system and the unique 8 plots it has.Im not really a Rpg lover but this game open me the gate on playing more rpg games.The 16-bit artstyle with a little 3d mixed in, is unique that it truly gives me the 20s pixel game feeling.Lastly, I recommend everyone to play this game it's one of the best jrpg in switch
9.00
The strengh of the game might be the classic type of RPG game.
Moreover, the stories are interesting and the system is easy to understand for me. What I like is characters , songs, scenes, fighting scenes and the scenes that characters have conversations in each chapter.
Though some side quests are not easy to solve, but this game is quite enjoyable. It would be great if the story is longer. I don't want to it to be ended lol.
I hope that there would be more games like this on Nintendo switch.
8.00
Octopath Traveler finds comfort in tradition but doesn't shy away from breaking the mold.
9.00
It is old school in its presentation, but modern in its inner mechanics. It shuns expectations by not being a loud, glorious epic. Instead, it embraces the diversity of human problems in a fantastical world, giving players fulfillment that tugs the heartstrings as you reflect on your own journey through the tales before you. Octopath Traveler strayed from the path, and in taking the road less traveled, it became a journey that all should experience for themselves.
7.50
Octopath Traveler is a small triumph in that it mostly delivers on its promise to give us eight stories worth seeing through. None of them push the envelope in any way, and several drag, but that's not a huge issue when you have so many to choose from. Even if you skip one or several tales altogether you're still going to get a handful of RPG goodness.