Switch - DLC
Pokémon Sword and Shield: The Crown Tundra
Trailer, Gameplay, & Screenshots
About this game
Summary
The Crown Tundra is the second area you'll be able to visit with your Expansion Pass. See for yourself this vast landscape, with its drifts of glittering snow! In this frigid area with jagged, snowy mountains, people have settled in a small, tight-knit community. Early in your adventures here, a man named Peony will appoint you as the leader of his exploration team in the Crown Tundra. You'll be tasked with investigating the reaches of this frozen land—including the depths of a Pokémon Den, something you've so far been able to glimpse only during Max Raid Battles! What's more, it seems many Legendary Pokémon make the Crown Tundra their home.
Other Downloadable Contents (DLCs)
NA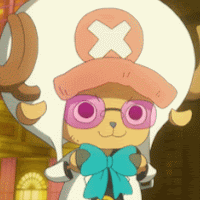 9.20
i love the new legendaries and all the legendaries that you can get from the previous generations
Aggregate Gamer Reviews
7.00
Pokémon Sword and Shield: The Crown Tundra is the better of the two DLCs for the game, though that's not saying much. It manages to weave Pokémon's modern sensibilities with some strong nostalgia for old-time fans like myself, and I found myself more than happy to cycle around The Crown Tundra for hours on end, catching all of the Pokémon I found. If that's not a good result, I don't know what is.
7.50
Now that the season pass is in the hopper, it's easy to feel like Pokemon Sword and Shield are a transitional generation to something greater. Sure, I liked Sword and Shield for what they were and filled out my Pokedex in a matter of weeks, but there are several half-baked elements that needed more time in the oven to really bring the whole loaf together. For now though, with two DLCs under its belt, that loaf doesn't taste half bad with some butter.
7.50
Golf Story's clever writing and sound golf fundamentals keep it entertaining, even through some stale moments. Despite its light-hearted RPG structure, there's a challenging and very real golf game here that's worth coming back to even after the story is over. But it left me wishing that more of the campaign focused on the golf itself, and less on the often repetitive side tasks.