Gamer Reviews
22900 Reviews
9.59
NA
10.00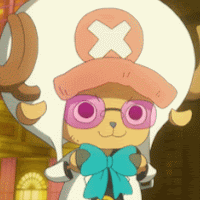 9.50
i have nearly 400 hours in this game, i undertsnatd that people arent the biggest fans of this game but i really like how it works and the freedom and randomness of the wild area, the dlc's were great as well

9.40
Except for the map being lackluster everything has been done very well
9.00
Players still have half the total to mix and match for their teams and the new Pokémon in the Galar are all incredible. Pokémon Sword and Shield truly live up to the Pokémon name by creating an enjoyable experience filled with so many unique creatures. Those who have played through previous generations can come into these games with all their knowledge and still be surprised and blown away at the creativity and strategy. Sword and Shield are amazing as is and truly define the term quality over quantity.
8.75
Pokémon Sword & Shield are strong first attempts for the series' full transition to consoles. While some frustrations hold it back from true legendary status, this new generation proves the Pokémon franchise is still great more than two decades after its debut.
7.50
Pokemon Sword and Pokemon Shield have both soaring highs and saddening lows. In many ways they are the best that Pokemon has ever been, shedding the series's antiquated game mechanics to create a grand, efficient, and fun experience that I'm itching to play again. Unfortunately, their underutilized Wild Area, barren late-game zones, and gutted trading system drag them down and leave me dreaming about the greatness that could have been. They are, simply put, good games with too much unfinished content to be considered great.