Switch
Pokemon Sword + Pokemon Sword Expansion Pass
Trailer, Gameplay, & Screenshots
Buy now
Nintendo
About this game
Summary
If you purchase the Pokémon Sword + Pokémon Sword Expansion Pass bundle, you'll be able to receive a Pikachu Uniform and an Eevee Uniform, plus 100 Poké Balls as a special purchase bonus. Galarian Slowpoke appears! You can encounter it in Wedgehurst Station, and you can use an item found on The Isle of Armor to evolve it into Galarian Slowbro and an item found on The Crown Tundra to evolve it into Galarian Slowking! This bundle includes both the base Pokémon Sword game and the Pokémon Sword Expansion Pass, which gives you access to two new areas, newly discovered Pokémon, and stories of growth and exploration! Begin your adventure as a Pokémon Trainer by choosing one of three partner Pokémon: Grookey, Scorbunny, or Sobble. Then embark on a journey in the Galar region, where you'll challenge the troublemakers of Team Yell, while unraveling the mystery behind the Legendary Pokémon Zacian and Zamazenta! Explore the Wild Area, a vast expanse of land where the player can freely control the camera. Team up with three other players locally or online in the multiplayer co-op Max Raid Battles* in which players will face off against gigantic and super-strong Pokémon known as Dynamax Pokémon.
NA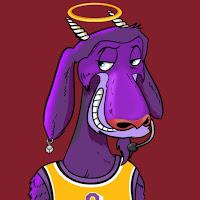 9.20
This game was amazing to play it already sucked me in and was one of the greatest pokemon games on just the main island. The new pokemon and how many of them there were and the spectacular story and graphics. When the DLC came out it just made it 10x better being able to catch legendary's and the story all of it just got better and better.
If you are looking to get a new game or you got the switch recently either way if you don't have this game I defintley recommend buying it.
Gameplay 10/10
Story 9/10
Characters 8/10
Music/Sound 9/10
Graphics 10/10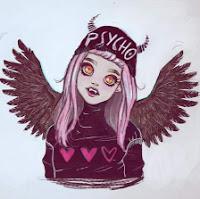 8.00
As an adult I still love pokemon, and I was super excited to play the latest addition to the franchise, but soon found that as an adult the play through is pretty unchallenging. That being said it's still a pretty fun and nostalgic game for me and I did 100% enjoy the game (and still do), but I'm giving the game 8/10 because I feel that there are a few things that could be improved upon in this day and age: a difficulty mode so that adult players can feel a little more challenged since many fans are adults now, the ability to choose the age of your character, more interaction with other players (like being able to actually play alongside with and interact with your friends), a more 3 dimensional immersive open world (like what we get a taste of in the wild areas), and having your lead pokemon out with you during regular play and not just in the dlc areas. Things I definitely did really enjoy though would include: character customization options, online trades and battles, the pokemon bonding system, the additional dlc content, and the lovable quirky characters that the pokemon franchise is so good at creating. I'd also like to add that the price of this game is a bit ridiculous.

9.80
Main story is pretty short but DLC adds many new content and nostalgia for old players.
Aggregate Gamer Reviews