Trailer, Gameplay, & Screenshots
Buy now
Nintendo
About this game
Summary
Pizza Parking is a challenging arcade parking simulator. You are a pizza delivery driver, and your goal is to park precisely and fast! Time is running out and the road is winding and full of obstacles.
NA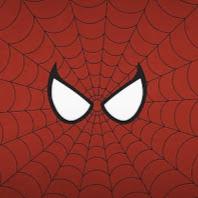 5.00
One of the lesser-known hyper-casual games on the Switch, Pizza Parking is a small adventure for a select audience. However, it is riddled with issues and problems throughout.
Pros:
Learning curve is simple
Art style is appealing and unpretentious
Loading times are short which help with the immersion
Cons:
While the control scheme is easy to understand, it should have been made better since these underworked controls make the game absurdly difficult, particularly for casual players. This is a huge predicament since casual players are the target audience of the game.
Aside from the first attraction, there is not much left to intrigue the player.
Although there is great variety at the start, the game starts to feel repetitive as you progress. This is not the game's fault, as this dilemma affects most hyper-casual games.
The game feels slightly unfinished.
This game is not suited for most gamers (appealing mainly to the mobile kind), but it is a fun past-time, especially if you are waiting for the bus or have to leave for work in 30 minutes. Although most wouldn't go out of their way to purchase this game, you can use your few excess gold points to buy it.
So yeah, Pizza Parking deserves to be shunned. For all the quality software coming to Nintendo Switch, this one just really messes with my head. I'm really trying to understand what the game is trying to accomplish. Does it want to be a puzzle game or a racing game? I say this because the various game elements are at odds with each other and never form a complete whole. The entire title is one of the biggest messes I've seen in awhile.
4.00
Pizza Parking is a game which would have greatly benefited from better controls. As it is, it's a little more difficult than it ought to be.