Switch
Persona 5 Strikers
NA
8.20
Persona 5 Strikers is a sequel that follows the Phantom thieves and their road trip across Japan, not only to stop the bad guys but also to enjoy different cities together. Two new characters are introduced, however Persona 5 Strikers takes place after the events of Persona 5, and not Royal. Which also means that Sumire will not be in this sequel. I can't count on how many times I've laughed out loud, and to see the gang back together again felt very sentimental. The Switch version may not look as good as the PS4 or the PC version, still barely noticed the difference until someone compared the different versions side by side. But at the same time, I'm not the kind of person who's picky with the graphics. The other "downside" is that the majority of Switch and PC owners have probably not played the mainline game yet, to release Strikers to these platforms before porting Persona 5 may not be the best choice. Still, I'm happy that Switch and PC owners can enjoy Strikers.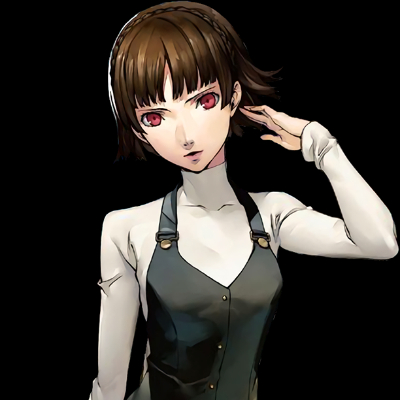 8.40
The plot is interesting so far. The only thing that i don't like is the waiting time in between teleportation/changing sceen. I timed it, it needs about 17-24 sec to get the screen up...too slow.
Aggregate Gamer Reviews
9.00
Persona 5 Strikers is my favorite spin-off game in the series. It takes the concepts of one of my favorite games, puts them in a new genre, and has a story that goes above and beyond what was expected from it. Best of all, for those who thought Persona 5 was too long, Persona 5 Strikers is presented in a much more concise package.
It takes what Age of Calamity did for Breath of the Wild (or at least tried to), and makes good on it. It does great honor to its original game, fixes its flaws, and, for me at least, does everything better. It ends up being to me, what Persona 5 seems to be to everyone else. I wouldn't say it's my favorite MegaTen game, but it's damn close. Your move, Shin Megami Tensei V.
8.00
Persona 5 Strikers is a slick and stylish spin-off that manages to successfully combine a surprisingly strong story with some satisfying Musou-inspired hack-and-slash action. There are a few issues here and there, with some necessary grinding at points, slight difficulty imbalances and a camera that can be a bit of a pain during busy battles but, overall, this is a thoroughly entertaining action RPG that comes highly recommended.