Switch
Outlast: Bundle of Terror
Trailer, Gameplay, & Screenshots
Buy now
Nintendo
About this game
Summary
In the remote mountains of Colorado, horrors wait inside Mount Massive Asylum. A long-abandoned home for the mentally ill, recently re-opened by the "research and charity" branch of the transnational Murkoff Corporation, the asylum has been operating in strict secrecy… until now. Acting on a tip from an anonymous source, independent journalist Miles Upshur breaks into the facility, and what he discovers walks a terrifying line between science and religion, nature and something else entirely. Once inside, his only hope of escape lies with the terrible truth at the heart of Mount Massive.
NA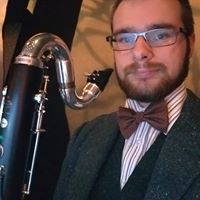 9.00
This is a must play horror game. Very good story but if you don't care for the story, you can skip it. I've played through this game multiple times and it still scares me.
Aggregate Gamer Reviews
7.00
The Nintendo Switch is starting to build up a nice library of horror titles and, as with Outlast 2, this is one of the better offerings the console has to offer. But, it's not without its problems. Coming in at around five hours for the base game and another two hours for the included Whistleblower downloadable content, you have yourself a game that doesn't outstay its welcome. However, it must be said that there is a huge difference in fear, enjoyment and overall quality during the first half of the game compared to the second.
8.00
Outlast is a generous package of finely crafted survival horror thrills. It looks and sounds great on Nintendo Switch, and while its brand of hide-and-seek gameplay occasionally falters, it'll still keep you playing right until the grisly end.
After nearly losing faith that good horror games could be made for the Switch, I'm glad to say Outlast made me shut up. It managed to scare me even when playing on portable mode. It made me believe the fact I couldn't defend myself. It made me fear the environment around me. Above all, it made me have fun while crying internally for help. I won't deny some of its design choices are very irritating, such as the camera's battery life, but Outlast (and its Whistleblower DLC, which will be reviewed separately) made one heck of a debut on the Switch.