NA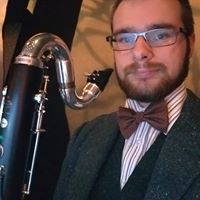 9.50
One of the best horror games out there. This game will make you think a lot about why and how. Nothing is too explicitly stated so it's up to the player to make the connections.
Aggregate Gamer Reviews
9.00
So, overall then, Outlast 2 on Nintendo Switch is pretty amazing. It looks almost as good as its console and PC counterparts, runs very well despite not being 60 frames-per-second, and the new Story Mode difficulty gives you more room to explore. It offers the full fat Outlast 2 experience with less annoyances, and in my book that makes it a brilliant port. If you're into horror and own a Nintendo Switch, do yourself a favour and pick it up ASAP. You won't regret it.
8.00
Outlast 2 is a fantastic technical achievement on the Nintendo Switch with a good story and a setting that is impressively and increasingly atmospheric. It isn't for everybody though, as some of the stealth mechanics used will grow increasingly tiresome for some. As such it isn't perfect but it improves upon a lot of things that Outlast did wrong and is a better game overall than that title. If you're a horror fan then it's a must play, it is as simple as that. It is one of, if not the best horror game currently available on the Switch. Get your headphones at the ready.
6.00
Outlast 2 has all the makings of a great entry in the survival horror genre, but falls short, because of the story and auto save functionality. I had a good enough time with the inventory management and main plot, but the plot within the school felt like filler. This is a fun expansion for those who are looking for more Outlast, but to those who are curious, just play the original.