9.50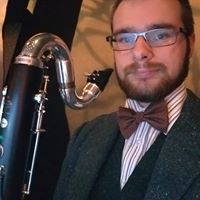 9.50
One of the best horror games out there. This game will make you think a lot about why and how. Nothing is too explicitly stated so it's up to the player to make the connections.
Aggregate Gamer Reviews
Outlast 2 does little to elevate it beyond the original Outlast. What results is a well put together, but ultimately predictable, and even generic horror experience. At times the story stumbles into masterpiece territory, but then quickly course corrects back into a generic evil cult plotline. Outlast 2's highs are monolithic, but it spends the majority of its time thoroughly rooted in being just pretty good.
8.00
Outlast 2 ramps up the tension and the technical achievement from the original, with one of the most stunningly atmospheric game worlds around. The level design has expanded along with your stealth options, creating a handful of truly memorable moments. It definitely isn't for everyone, though.
5.00
A faltering sequel that borrows even more liberally from well-worn horror tropes than its predecessor, Outlast 2 ends up a middling entry despite its high production values and some shining moments of found footage fright.