NA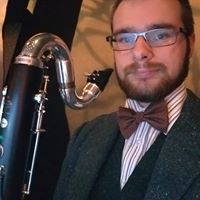 9.50
One of the best horror games out there. This game will make you think a lot about why and how. Nothing is too explicitly stated so it's up to the player to make the connections.
Aggregate Gamer Reviews
8.00
Outlast 2 ramps up the tension and the technical achievement from the original, with one of the most stunningly atmospheric game worlds around. The level design has expanded along with your stealth options, creating a handful of truly memorable moments. It definitely isn't for everyone, though.
6.00
Outlast 2 has all the makings of a great entry in the survival horror genre, but falls short, because of the story and auto save functionality. I had a good enough time with the inventory management and main plot, but the plot within the school felt like filler. This is a fun expansion for those who are looking for more Outlast, but to those who are curious, just play the original.
5.00
A faltering sequel that borrows even more liberally from well-worn horror tropes than its predecessor, Outlast 2 ends up a middling entry despite its high production values and some shining moments of found footage fright.