Switch
Oceanhorn: Monster of Uncharted Seas
NA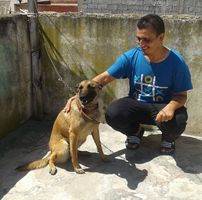 7.30
Good RPG but it is very short, hope next will be longer
Aggregate Gamer Reviews
6.00
Oceanhorn: Monster of Uncharted Seas is a decent, if not overly spectacular game. I get that they are clearly massive fans of the Zelda series and wanted to do their own game in the same vein, but I would have liked to have seen a little bit more originality and uniqueness in there. That isn't to say I didn't enjoy my time with the game because there were moments where I didn't want to put it down. Trying to 100 percent an island gets rather addictive I have to admit.
Oceanhorn: Monster of Uncharted Seas is solid, though, especially for anyone longing for a throwback 2D adventure game. The story isn't terribly long, but there's plenty to collect along the way, and the included DLC island adds just enough to push Oceanhorn to a very satisfying content level. Just remember that this is not Zelda and you'll have a good time.
4.00
Oceanhorn probably worked better as a mobile game back when not much was expected of such games. But as a modern game on consoles there are so many better options.